We use affiliate links. If you buy something through the links on this page, we may earn a commission at no cost to you. Learn more.
You may not be familiar with A-Audio brand, but that just means that this Miami, FL based company is trying extra heard to win listeners over with their new line of headphones: On-ear Lyric, Over-ear Legacy and the newest Bluetooth wireless Icon. A-Audio has recently been named an honoree winner in the 2015 CES Innovation Awards.
The collapsible Lyric headphone is made for commuting in luxury with a diamond-quilted leather headband and high-tech materials engineered for optimal sound and performance including 40 mm drivers, chrome and gold plating, with stainless steel.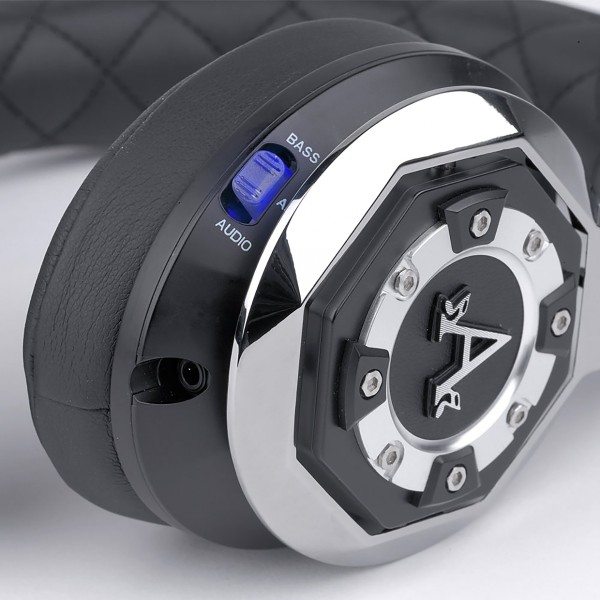 The Legacy headphone incorporates what A-Audio calls 3-Stage Listening Technology. This allows the user to switch between a bass enhancer, active noise cancellation and audio modes to select the best sound for the moment. 40mm drivers, powerful circuitry and anti-vibration aluminum for a wide soundstage help deliver crystal clear mids and highs with distortion free bass.
The Icon has everything included in the Legacy with added wireless 4.0 Bluetooth and incorporated controls built into an ear cup. If the 12-hour rechargeable battery runs out, the Icon will still work in wired mode with an included audio cable.
All headphones include a travel case with necessary cables and come with a two-year warranty.
The Lyric sells for $199 US and the Legacy sells for $299. Both are available now at http://www.a-audio.com. The Icon will become available in December and sell for $379.