We use affiliate links. If you buy something through the links on this page, we may earn a commission at no cost to you. Learn more.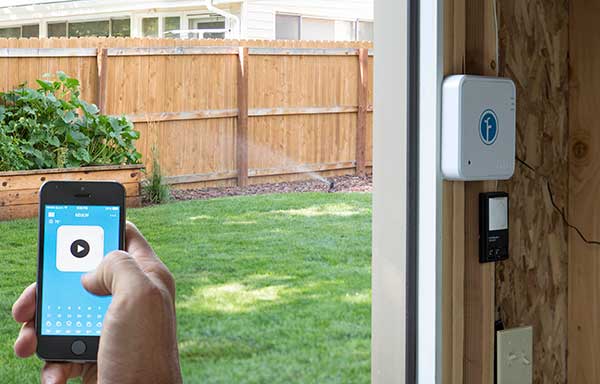 A couple of weeks ago I told you about the Skydrop sprinkler system which uses your soil conditions and local weather to better schedule when it waters your lawn. That system was priced at $299. If you want a slightly less expensive solution, consider the Rachio Iro smart sprinkler system. Priced at $249, this system also mounts on the wall and can be controlled from your iOS or Android device.
The patent-pending controller acts as the brain of a landscape irrigation system, automatically adjusting to weather conditions and seasonality to use as little water as possible to maintain beautiful lawns and gardens. Iro's Smart-Cycle feature applies water at a rate the local soil type can absorb to further prevent runoff and waste.
Installation is simple, just unplug your existing lawn irrigation controller, detach the low voltage zone wires and then mount the Iro to the wall, reconnect the wires and plug it in. Your Android or iOS device can be used to monitor or customize the automated watering schedule. For more info visit https://www.rach.io/.