We use affiliate links. If you buy something through the links on this page, we may earn a commission at no cost to you. Learn more.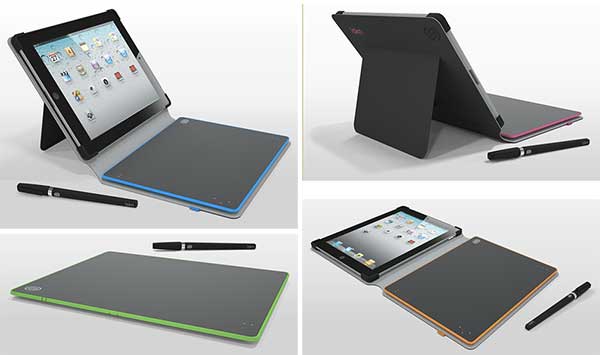 Digitizing notes and drawings can be done a few different ways. You can snap a picture with your phone and upload the picture to Evernote, you can scan pages with a flatbed scanner, and you can also use special pen/paper combos like those from Livescribe. All of these methods work, but each have their own drawbacks. You have to remember to snap or scan, and with Livescribe you are tied to using their special notebooks. Now there's another solution that will be available soon. It's the iSketchnote from iskin and from what I can see so far, it looks pretty interesting. Instead of using special paper, you can use any paper you like with this digitizing slate. Use single sheets of paper, Field Note notebooks, Moleskine notebooks and others just by placing the notebook on the special slate. The Slate pairs with an iPad via Bluetooth, then using their special non-electronic pen, start writing and drawing. Whatever you write or draw on your paper will show up on the iPad in the iSketchnote app where you can enhance and share with your friends.
I much prefer writing on real paper with a pen or pencil than using a stylus to draw and write on the glass display of my tablet. Writing on glass with a stylus (even the new pressure sensitive ones) doesn't feel natural to me, so this looks like a great alternative for capturing drawings and notes.
The iSketchnote will be available in four colors and can be pre-ordered now for $179 with shipping estimated for October 2014. Visit iSketchnote.com for more info.