We use affiliate links. If you buy something through the links on this page, we may earn a commission at no cost to you. Learn more.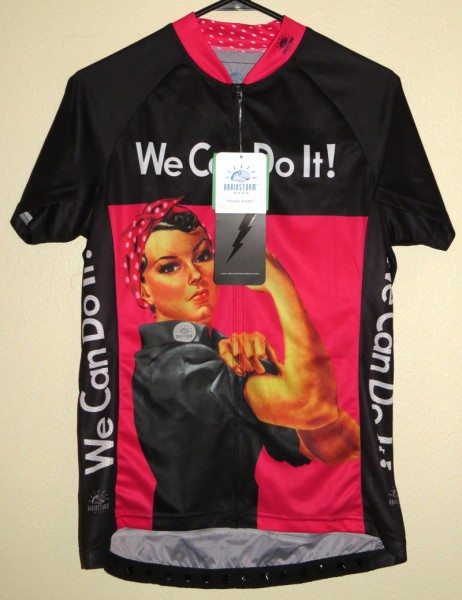 Last fall I purchased a road bike so I could start getting my stamina up for my next belt test in karate. After procrastinating for a little over half a year, I finally started riding. Normally when I go out I am in my biking shorts and some sort of t-shirt, since I always thought bike jerseys were expensive and not worth the extra money. When a cycling jersey from Brainstorm Gear was offered to review, I decided it was the perfect time to see if a cycling jersey was worth it.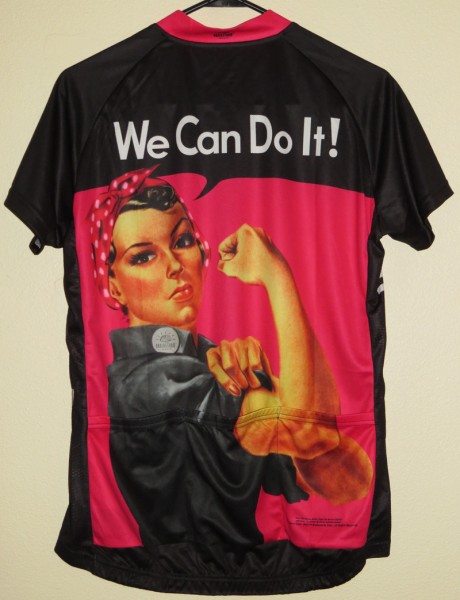 I chose the Rosie the Riveter design to show off my girl power as I rode. The first thing I noticed when I looked at the jersey for the first time was how vibrant the colors were. The design is crisp and clear, even around the back pockets. They managed to incorporate their company logo into Rosie's collar as well, so it all looked very pleasing to the eye.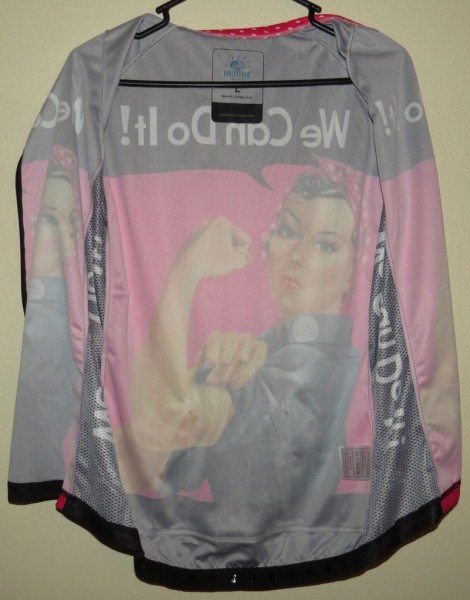 Like many cycling jerseys, there is a zipper in the front for easily putting on and taking off the jersey. The zipper worked perfectly and was sewn in well. It is hard to notice from the outside, but on each side of the jersey under the arm down to the bottom seam it is more of a mesh material for air flow. You can see in the above picture to the left and right of Rosie where the mesh area is.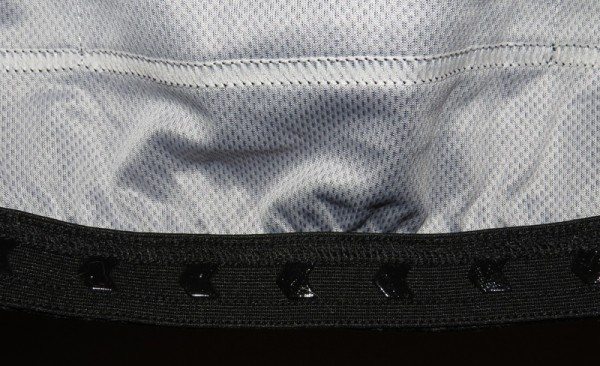 At the bottom of the jersey, on the inside, there is a grip area along the elastic to keep the jersey in place. This worked pretty well and on none of my rides did the back slide up more than an inch or two. When I would place items in the back pocket, it barely moved at all.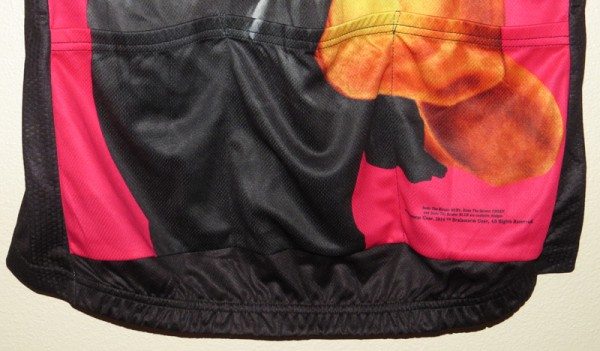 The back pockets were a new thing to me and it took a bit of practice to twist my body to access the items I would place in the pockets. Each pocket is sturdy and well sewn. There is plenty of room in each pocket to add enough snacks for a long ride. The elastic at the top of each pocket is loose and at first I was afraid to put anything worthwhile in them, just in case I hit a bump. Nothing ever fell out of them, however, so they worked well. I started putting my iPhone in one of the pockets after a while and have had no problems.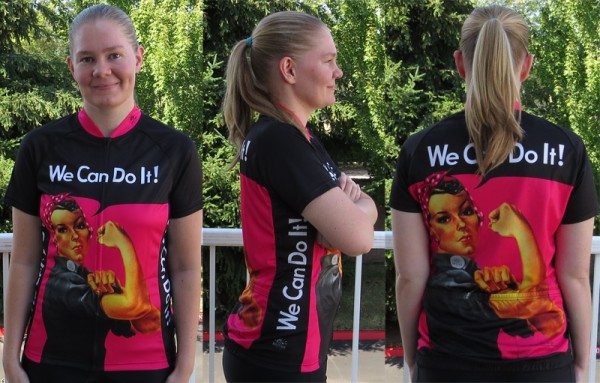 My favorite part about this jersey was the fit. When choosing a size they recommended going a size higher than your normal shirt size. This meant instead of ordering a medium (as I usually would) I took their advice and got a large. It is a good thing I did, because it fits perfectly. When I went out for my first ride, I was very happy with how well it kept me cool. It was so much better than wearing a t-shirt! I would come back from a ride with the back of my t-shirt wet from sweat, but when I came back from rides with this jersey on, there was a noticeable difference in how much less I had sweat.
So, would I purchase one of these, after trying one out? Absolutely. Riding is much more enjoyable and convenient with a cycling jersey, and the quality and designs that Brainstorm Gear offers would have me considering them for my next bike jersey.
Source: The sample for this review was provided by Brainstorm Gear. Please visit their site for more info.
Product Information
Price:
$89.99
Manufacturer:
Brainstorm Gear
Pros:

Lightweight
Beautiful design
Very good quality

Cons:

May be pricey for casual riders