We use affiliate links. If you buy something through the links on this page, we may earn a commission at no cost to you. Learn more.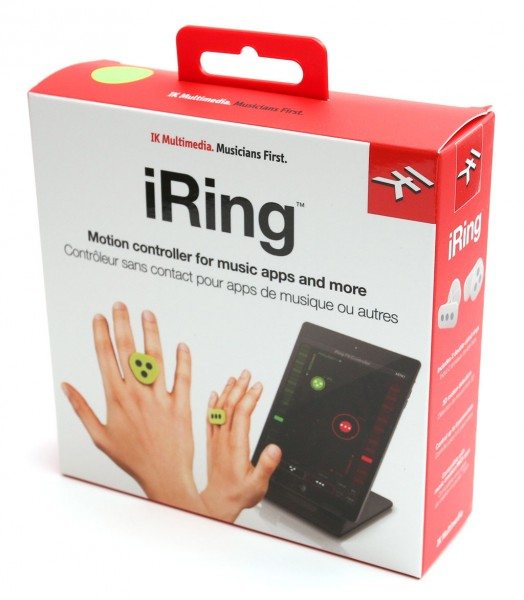 I don't consider myself a musician even though I can play a few instruments (barely). However I do consider myself a musical hobbyist because I enjoy doodling around with the ukulele and music apps on my iOS and Android tablets. When the people at IK Multimedia contacted me to ask if I might like to do a review of their iRing motion music controllers, I didn't take too long to say yes. I've been playing with the iRing for a few days, let's see if I have been able to create sweet music with it or if I've hit a sour note.
Note: Images can be clicked to view a larger size.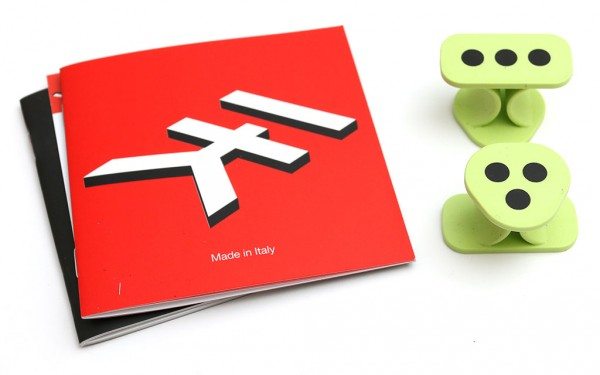 Package contents
2 two-sided iRings
Instruction booklet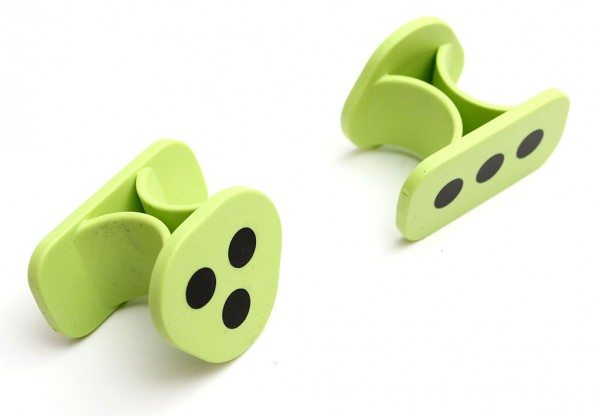 You get two double sided thick plastic iRings that are held between your fingers. On one side there is a linear pattern of three dots and on the other side is a triangular pattern. There's nothing electronic about the rings and they do not require batteries. How do the work?
iRing uses patented advanced image-recognition, motion control and precise geometric positioning technology to determine the exact position of the wearable rings, recognizing and tracking the dot patterns printed on iRing allowing you to control various app parameters, without touching your device.

Ring app uses the front-facing camera on your device and advanced volumetric positioning algorithms to recognize and determine the exact position of the ring in relation to the selected device camera. This precise reading of the position of the ring is converted by the app into music or MIDI control messages. So in essence, iRing and the iRing companion apps track your movements and convert them into useful info your apps use to change things.

Because movements can be recognized along the three axis, with two rings you can control up to six parameters simultaneously. On top of movements also certain gestures are recognized (like the rotation of the ring) greatly enlarging your music expression possibilities.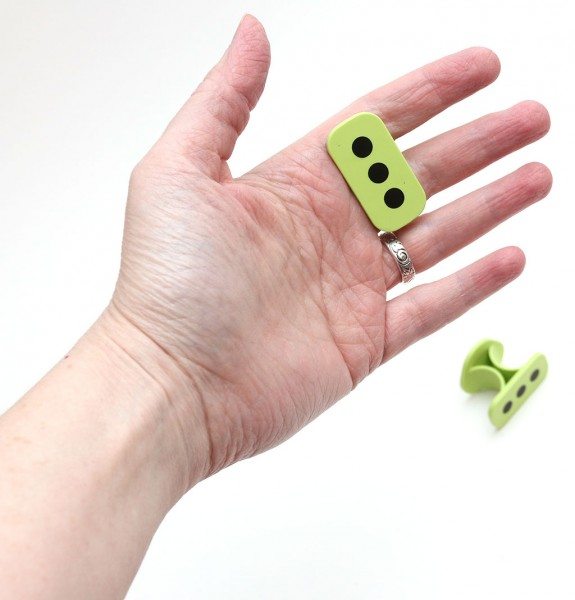 The nice thing about the iRing is that you don't have to worry about sizing them because you don't actually put them on your finger. You put them between your fingers.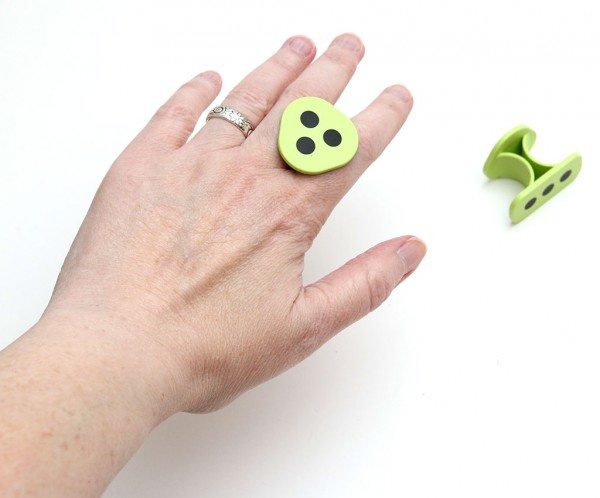 You want to wear the iRings so that one hand has the ring oriented in one direction while the other hand has the ring oriented in the opposite direction.
By themselves the iRings do absolutely nothing. They require you to install one of IK Multimedia's apps. Like the iRing FX/Controller.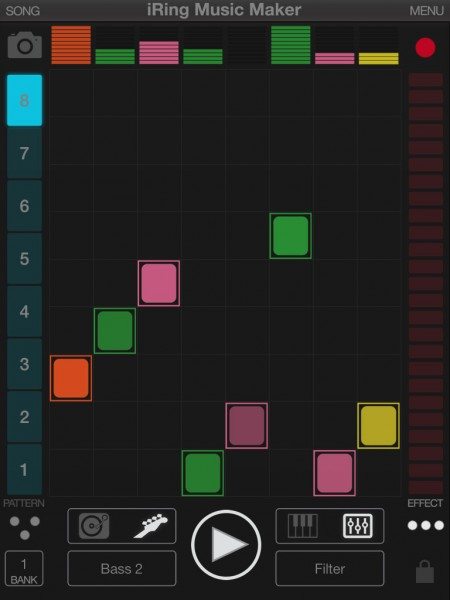 If you enjoy making music with your iPad, you've probably seen similar apps like this one that lets you channel your inner DJ by using graphical blocks to create audio loops and grooves.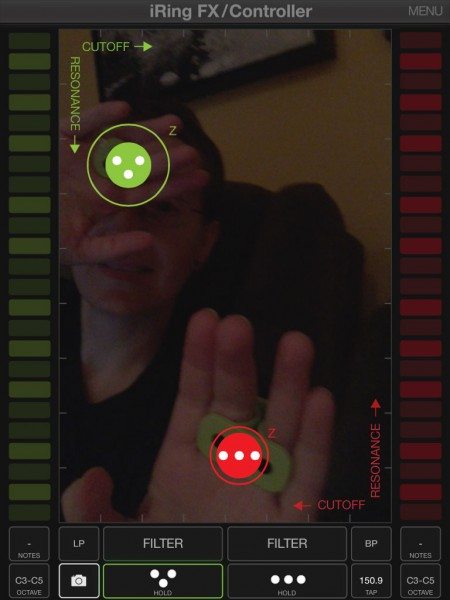 But when the app is used with the iRings, the fun level ratchets up several notches. The app uses the front facing camera on the iPad to detect the iRing's bar and triangle dot patterns. Moving your hands vertically and horizontally, as well as close and far from the iPad will allow you to alter the music. I had a lot of fun to playing with it, but I had no real idea what the heck I was doing most of the time.
Check out this demo video from IK Multimedia for a better idea of what you can do with the iRings.
One thing I think would be great would be some better step by step tutorials to show you how to do things. The available videos demonstrate the iRings but don't do a good job of helping you learn to use the apps which can seem a bit confusing.
The iRing from IK Multimedia won't make you a better musician or even make your music better. However it is a fun gadget that will help you make music in a new and unique way.
Source: The sample for this review was provided by IK Multimedia. Visit their site for more info.

Product Information
Price:
$24.99
Manufacturer:
IK Multimedia
Requirements:

iPhone, iPad and iPod touch devices

Pros:

Does not require battery power
Fun way to make music

Cons:

Only compatible with specific iOS apps
Not compatible with Android
Learning curve seems a little steep
App requires in-app purchases to add different sound packs