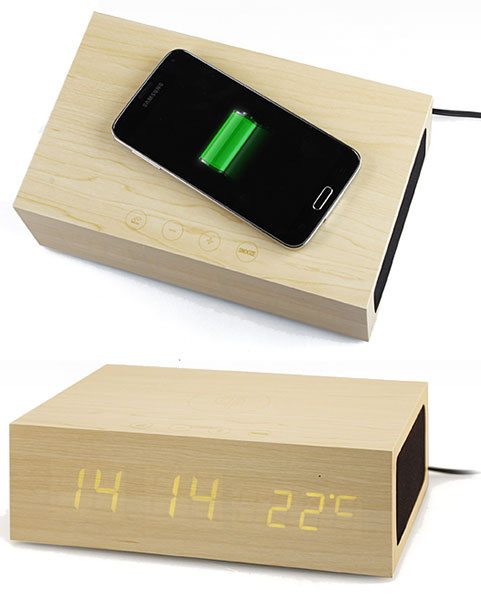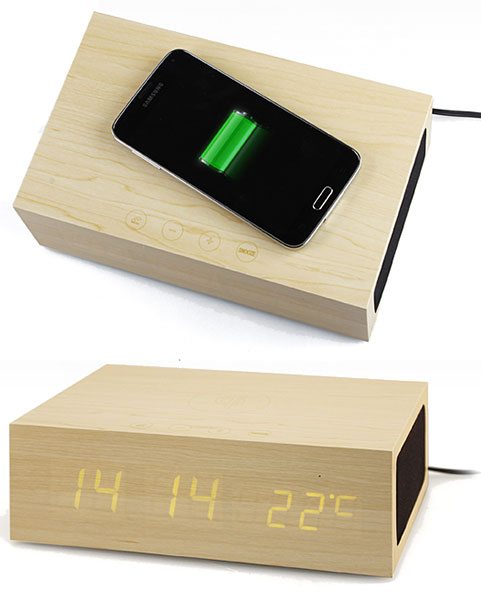 The W2 QI Wireless Charging Wood from Brando is an attractive light wood clock that features a Bluetooth speaker with A2DP and Qi Wireless charging. Just place your Qi-enabled device on top of the clock and it will be charged and ready to go when you wake up in the morning. The wood clock displays the time in digital format that also includes the ambient room temperature. It also offers an alarm feature with snooze and media controls on top. The W2 QI Wireless Charging Wood is priced at $98.
Visit Brando for more info.
The Gadgeteer may receive a commission on purchases made from affiliate links on our posts.