We use affiliate links. If you buy something through the links on this page, we may earn a commission at no cost to you. Learn more.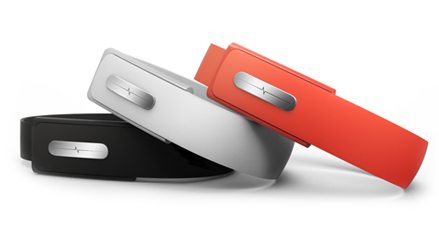 Most of us have so many logins and accounts with passwords that it has become necessary to use password managers just to keep them all straight. The obvious intention for all of these passwords is to make sure you are who you say you are before you are granted access. Nymi, a new biometric authentication device, aims to replace all other ways to authenticate our identities and make them more secure. Each person has a unique cardiac rhythm. The basic pattern is the same but there are small unique and identifiable differences which are always present whether you've just exercised, have a heart arrhythmia, or just drank a cup of coffee. The developers at Bionym have put a lot of thought into the security of the device. It requires three things working together to authenticate you: the Nymi wristband, your unique heart rhythm, and the secure application on a registered device. Once you have been authenticated, you will remain so until you remove the wristband.
How it works: The Authorized Authentic Device or AAD is the device (a smart phone, tablet, or computer) that has the official Nymi companion app installed which will perform the authentication process. The Nymi wristband has two electrodes, one that comes into contact with the wrist and another on top of the wristband on which to place the opposite finger to capture the user's electrocardiogram (ECG). The Nymi enrolls the user by capturing and sending wirelessly (via Bluetooth 4.0) over a secure channel the user's ECG to the AAD which is then encrypted and stored to use as a template to compare future ECG's to authenticate the user. Once the user is authenticated, the Nymi becomes activated and the AAD is no longer needed unless the Nymi is removed. Then the Nymi can be used to send the digital credentials of the user (not the ECG) to any of the user's Nymi Enabled Devices (e.g. payment systems, smart phones, tablets, and any Bluetooth device). It will only authenticate with those devices it has been paired with using a secure protocol.
"The possibilities for future applications are endless. This level of personalization makes the Nymi ideal for hotels, clubs, airports, retail stores, corporate and government offices, in addition to our homes and personal accounts. The Nymi will be the key to the future of smart technology and seamless user experiences." -Bionym
You can preorder your Nymi for $79 and for more information about Nymi's technical details visit Bionym's website.