We use affiliate links. If you buy something through the links on this page, we may earn a commission at no cost to you. Learn more.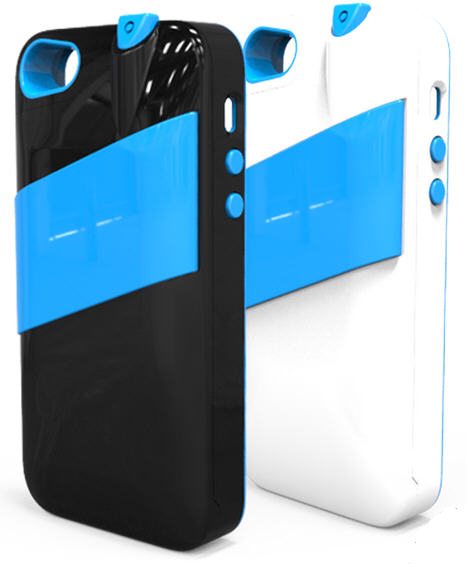 It must be kooky case week. First it was an iPhone case with a built in cigarette lighter and now this. The latest iPhone 5/5s case that makes me scratch my head in wonder is the Atomyzer, an Indiegogo project seeking $20,000. What makes this case so kooky? Because the Atomyzer houses a refillable cartridge that can hold your favorite fragrance, hand sanitizer, mouthwash, etc. Before you ask, yes, the liquid quantities housed with the case cartridge are airline approved.
I can just see it now… you have this case in your front pocket and the spray button is accidentally activated when you sit down. Now you have a wet spot on the front of your pants. Queue embarrassment. But at least you'll smell good right?
A pledge of $20 will reserve one Atomyzer case in your choice of white or black for the iPhone 5/5s. To learn more about Atomyzer Inc. visit www.atomyzer.com and to make a pledge visit Indiegogo.