We use affiliate links. If you buy something through the links on this page, we may earn a commission at no cost to you. Learn more.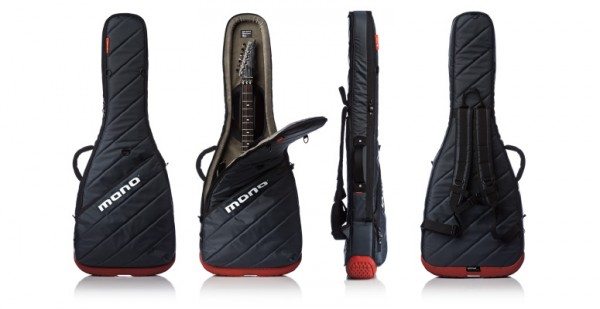 Musicians who play electric guitar now have an alternative case option for their instruments that will not only protect them, but will prevent the need to stoop and squat to remove the instrument from the case. Most guitar cases require you to lay the case on a flat surface to remove them, but the Mono Vertigo electric guitar case has taken tips from military and outdoor gear to provide a top-loading design that allows access to the guitar while in a standing position. The water-resistant Vertigo also features drop protection with the addition of The Boot and a special neck suspension system that doesn't require strapping, buckling, or belting. The Boot is a custom molded rubber outsole and EVA insole that takes a queue from sneaker technology to protect the guitar against vertical drops.
The Vertigo is covered by a 3 year limited liability warranty and a hassle-free return policy. It's available in Black or Grey for $255 (includes free shipping). Visit Mono for more info.