We use affiliate links. If you buy something through the links on this page, we may earn a commission at no cost to you. Learn more.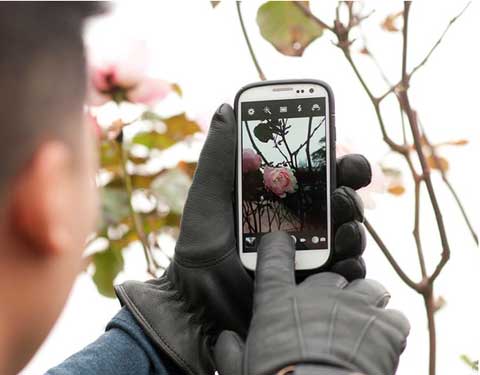 NANOTIPS is a liquid polyamide solution that you can use on your favorite gloves to turn them into touchscreen compatible gloves. Simply brush the liquid on the finger tips, allow to dry and then use. Yes, I know winter is over for the majority of us in the US, but most people own multiple pairs of high quality gloves for various year round outdoor activities. Until now, if you wanted to use your touchscreen device you were forced to remove your gloves. Beyond traditional uses, NANOTIPS can also turn everyday items into touchscreen styluses or even enable prosthetic hands to become touchscreen compatible. There are two versions of the solution: NANOTIPS Blue is for fabrics and for thicker materials like leather, rubber, nylon they recommend NANOTIPS Black.
NANOTIPS gives you the freedom to continue to enjoy your favorite gloves while not having to worry about touchscreen functionality.  NANOTIPS are available now from REIGN23 for $19.99 per bottle.