We use affiliate links. If you buy something through the links on this page, we may earn a commission at no cost to you. Learn more.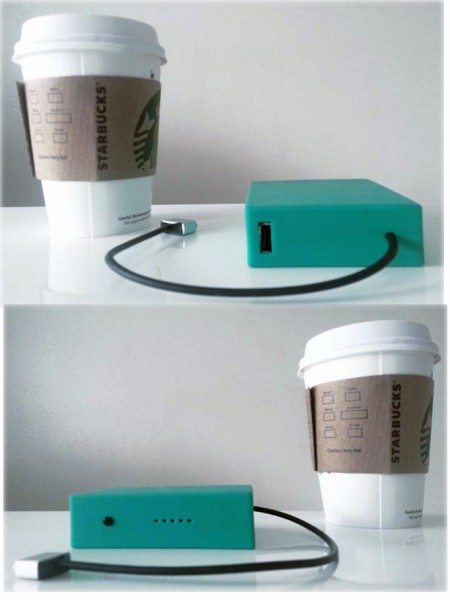 Most external batteries can charge up your phone or your tablet, but you're out of luck with your laptop.  The BatteryBox is only 0.98″ x 2.63″ x 3.55″ and just under 9 ounces, but it packs 50Wh of energy – enough juice to power your MacBook with enough left over to charge your mobile device, too.  You can double the battery life of a MacBook Air or charge 8 iPhones with a single charge on the BatteryBox.  It doesn't recharge the MacBook's battery.  Instead, it bypasses the internal battery and supplies power directly to the MacBook; this minimizes the number of recharge cycles on the laptop's battery and extends its life.  The BatteryBox is powered by "BatteryOS, a new way of controlling rechargeable lithium-ion batteries that enables them to have higher capacity and not degrade over time. That means BatteryBox will last 3000 full charge and discharge cycles, and still retain 96% of capacity after 5 years."  It will work with any Macbook with MagSafe2 and can charge any device charged by USB.
The BatteryBox will ship in Fall 2014; a $10 deposit will reserve one.  You'll be charged $129 when the BatteryBox is ready to ship to you.