We use affiliate links. If you buy something through the links on this page, we may earn a commission at no cost to you. Learn more.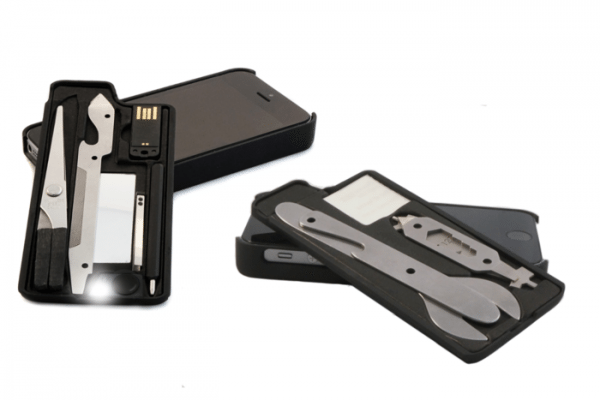 Multi-taskers, I love them. They come on keychains, in wallets, heck even phone cases. But the one thing most phone case multi-taskers lack is versatility. The myTask, a Kickstarter project from TaskLab hopes to change that. Unlike other phone cases of this type that have a built-in set of tools, the myTask set up is different. It has a case and tray system that allows you to swap out tool sets and trays as you see fit. The myTask project currently has three configurations: the myTask urban, the myTask bike, and the myTask stash. The myTask is built out of polycarbonate and covered with a black or red soft-touch coating. The trays are made to be swapped out, and the tools are made out of 440C stainless steel and polycarbonate. The urban version of the myTask has such items as:
Nail file
Scissors
LED light
Ruler
Mirror
Screw drivers
Stylus/pen
The bike versions has such items as:
Tire iron
Tube patches
Pedal and axle wrench
Spoke wrenches
Allen wrenches
Screw drivers
The myTask stash is an approximately 1/8″ deep tray that slides into the phone case.
Seeking funding until April 22, 2014, the myTask has several pledge points, with a $30 pledge getting you a myTask case with the stash tray. If successful, the myTask is slated to ship in the June 2014 time frame.