We use affiliate links. If you buy something through the links on this page, we may earn a commission at no cost to you. Learn more.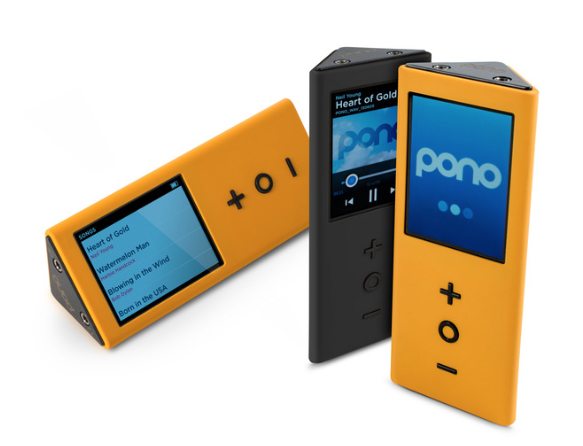 Digital music has changed how and where we can listen to music, but there are trade-offs for the portability.  Digital files often sacrifice some of the resolution for size so you can fit more music on your portable player, which means you loose some of the details and nuances the artist intended you to hear.  In the early days of portable digital players and music, these sacrifices were necessary, but changing technology has solved some of the problems that required the lower-quality files.  Neil Young (yes, the musician) wants to make sure that we honor the artists' intentions by creating and listening to music that "preserves the feeling, spirit, and emotion that the artists put in their original studio recordings."  He founded PonoMusic, a complete ecosystem that "offers PonoMusic customers the highest resolution digital music available.  We are pursuing this vision by building a system for the entire music listening experience – from the original master recordings to the PonoMusic.com Store to the portable PonoPlayer. So now you'll hear the nuances, the soft touches, and the ends on the echo – the texture and the emotion of the music the artist worked so hard to create."
The Pono Music Team launched a Kickstarter campaign to fund PonoMusic, and they have blown their funding goal out of the water with 29 days left in the funding period.  Although they already have about $4,000,000 (they were seeking $800,000), the funding period continues through Tuesday, April 15, 2014, at 1:30 PM EDT.  A pledge of $300 gets you your choice of either a black or yellow PonoMusic player.  A pledge of $400 gets you a limited-edition, signed player, signed by your choice of a variety of artists, like the Red Hot Chili Peppers, Patti Smith, Willie Nelson, and several others, including Neil Young himself.  As you can imagine with the astounding support they've already received, many of these limited edition players are already claimed, so you'll need to hurry if you want a limited edition.  Estimated delivery is in October of this year.