We use affiliate links. If you buy something through the links on this page, we may earn a commission at no cost to you. Learn more.

I'm always on the lookout for new cases for my iPhone.  I'm pretty particular about fit and finish.  These handsome Bloom Handcrafted Wood Cases for the iPhone 5/5s by Nextware, which are still actively seeking funding on Kickstarter, caught my eye.  Thanks to Nextware for sending us an early sample so we can give them a closer look.
According to the Nextware Bloom description, the wood gives the case a one-of-a-kind, no-two-are-alike finish.
Every wood is different with natural grain which is as unique as our fingerprints, so each case would be different from other
Hand-polished treated wood to create a long lasting value for the user to prevent fingerprints and scratch marks
Premium wood veneer would be about 1mm thin to make the cases featherlight and add no weight or bulk to an iPhone
Sustainable wood would be only used for cases from FSC Certified sources
The precision cut plastic holder for iPhone would have a smooth, non-slip surface for easy hold
Wood finishes include bamboo, maple, walnut, rosewood, and ebony in black or white plastic frames.  I was sent the rosewood finish with white frame.
According to the Kickstarter page the cases are assembled in "The Great White North – Canada".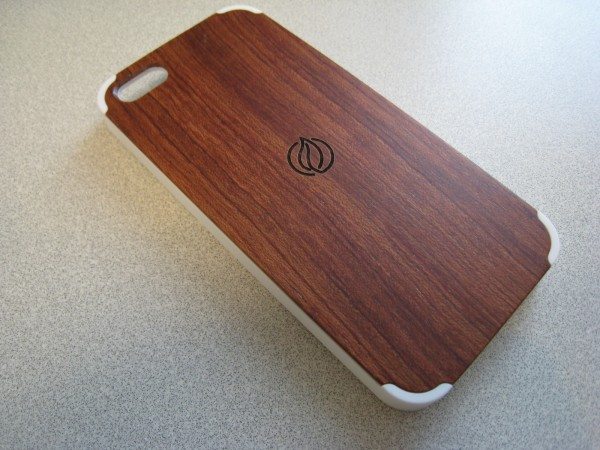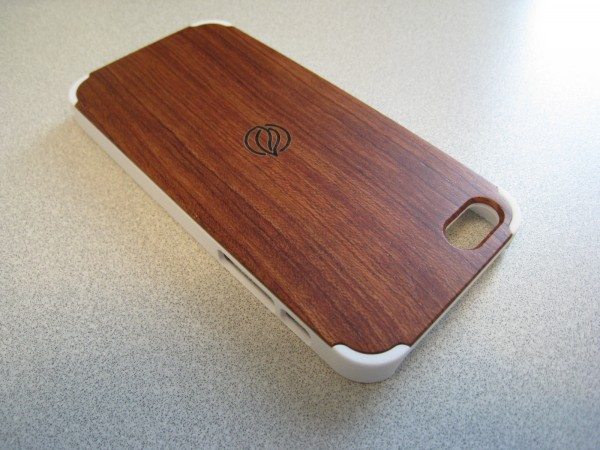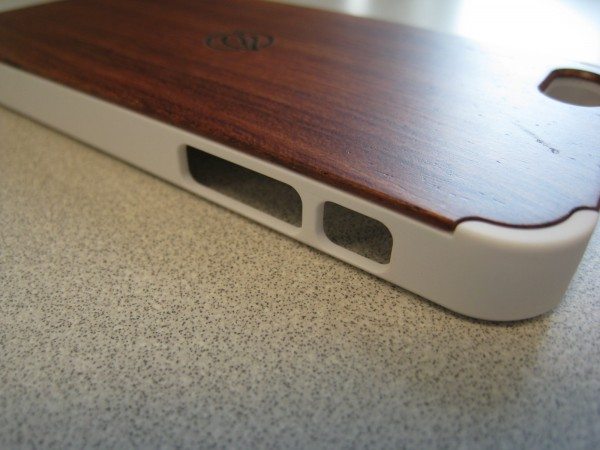 The rosewood is quite pretty and has minor imperfections that give it a bit of character. The Bloom logo is laser etched in the center.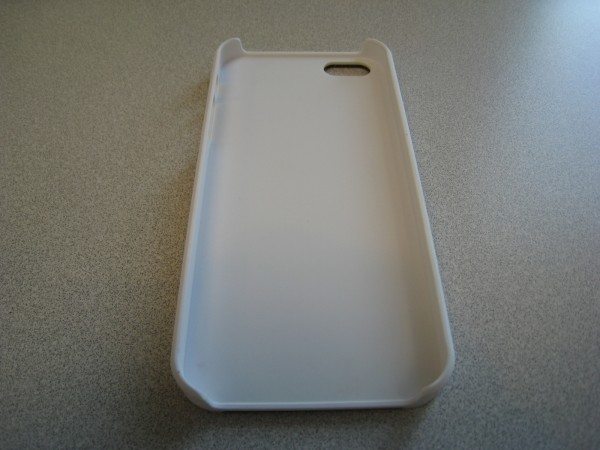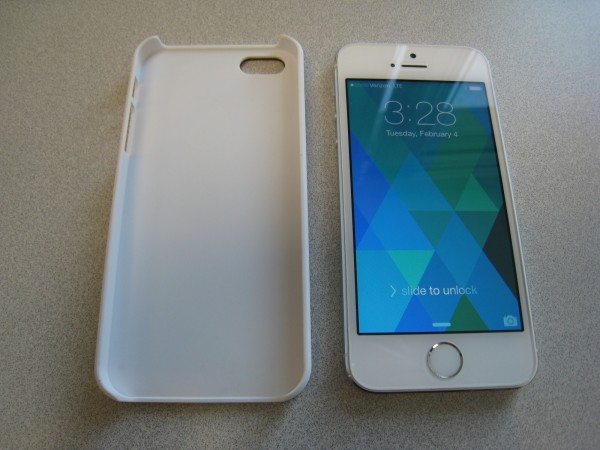 This case has a white plastic frame.  The plastic itself is slightly textured and has a bit of grip to it.  It doesn't feel painted or texturized paint.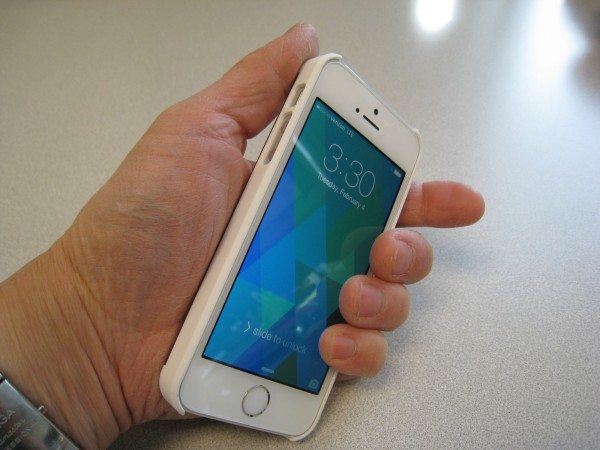 Here's the white iPhone 5s in the Bloom case.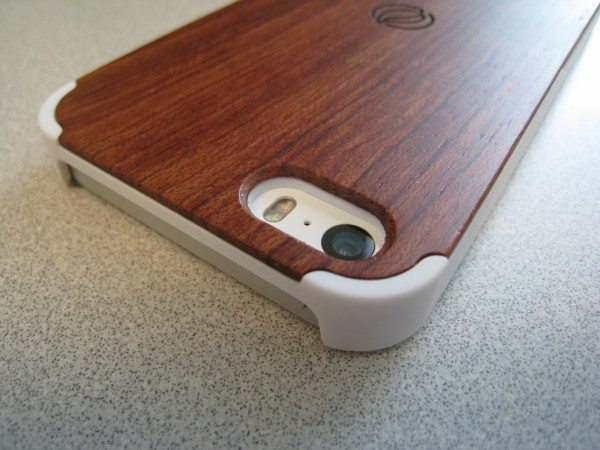 In this photo you can see the wood veneer sandwiched atop the plastic frame in the camera cutout.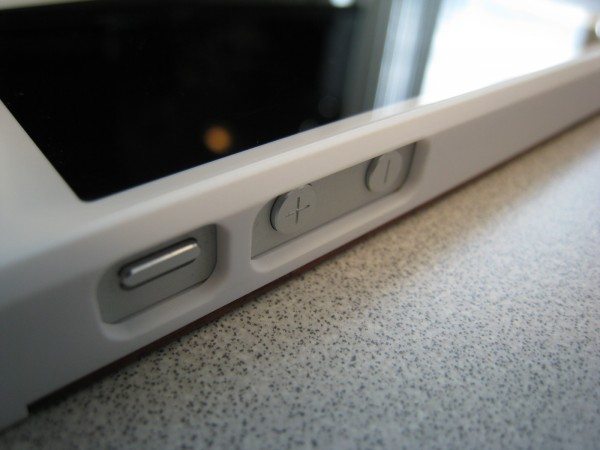 The side buttons and mute switch have their own cutouts.  The shape/size and depth of the cutouts did make pressing the volume buttons a little harder, but not too bad.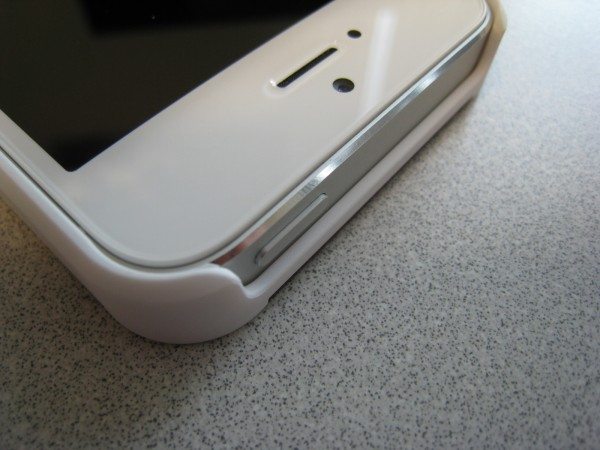 Similarly, the lock button on the top edge is now slightly recessed.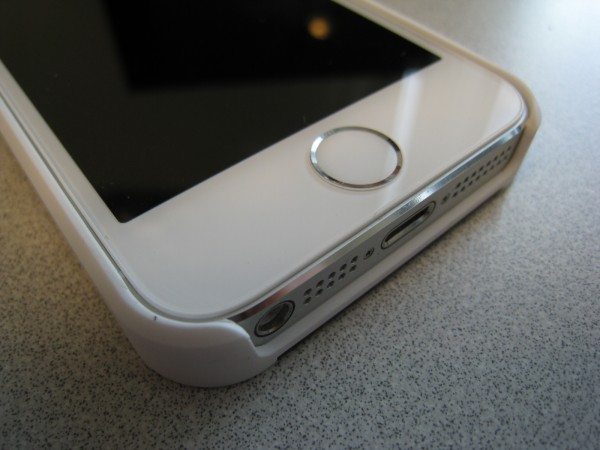 The bottom edge is the same story.  Note the distance of the headphone jack to the white plastic edge.  My headphones fit OK but you might want to double check yours.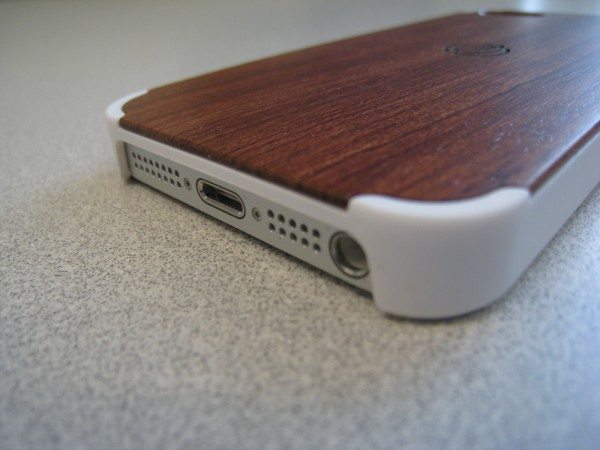 Yes, you can place your phone glass-down.  The Bloom case has a VERY slight offset that lets you do this.  It's not a very big offset, so beware.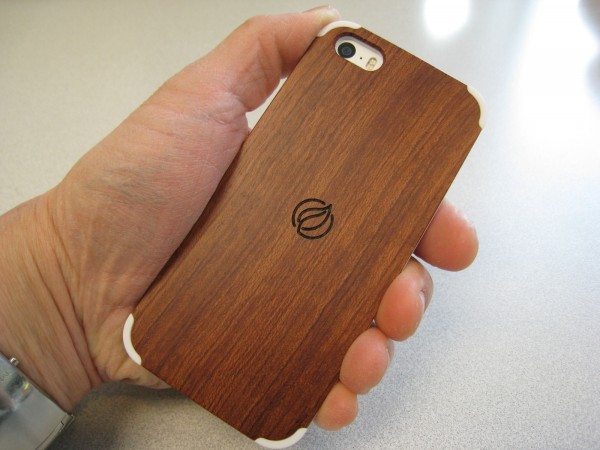 After I took this last photo, I noticed all corners of the case are wrapped in plastic.  It had not occurred to me, but this design lets the plastic absorb any minor bumps, and not the wood finish.  Clever!  In all, a handsome case that provides good basic protection.
Product Information
Price:
$29 (retail $45)
Manufacturer:
Nextware
Retailer:
See Kickstarter page
Requirements:
Pros:

Five handsome wood finishes with black or white frames
Can lay case face-down

Cons:

Button access is slightly obstructed vs. other case designs, but nothing unusual