We use affiliate links. If you buy something through the links on this page, we may earn a commission at no cost to you. Learn more.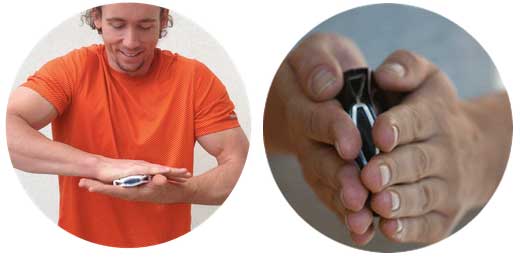 The Tao Wellshell is an exercise device that is small enough to hold in your hand. It has a built-in pressure sensor that allow you to do isometrics exercises  at your desk, on the airplane, while watching TV, or anytime you like. Isometrics help tone muscles with resistance without lifting weights. You use your own strength to press against the Wellshell and an audible coach tells you when to press harder or hold. This device helps you work your torso, abdominals, front
, arms, shoulders and more. The built-in sensors record your vital statistics (steps, miles, calorie intake, heart rate) and sends them to your Android and iOS devices for analysis and display. So far there's no info on pricing or availability for this device, but keep an eye on the Tao Wellness site for more details.