We use affiliate links. If you buy something through the links on this page, we may earn a commission at no cost to you. Learn more.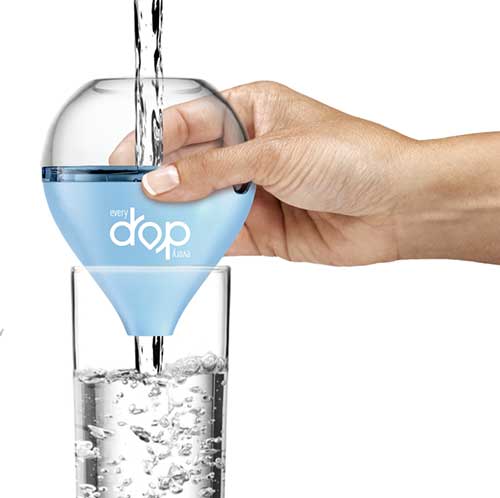 The EveryDrop from Whirlpool is a portable water filter that you can use anywhere to filter funky tastes and odors from hard, soft, cold or hot water. Hold the funnel shaped filter under your water faucet to filter tap water in real time as it runs through it. It can filter chlorine and chloramine from one gallon of tap water in two minutes, so there is virtually no waiting unlike most filtering water pitchers. If you buy a lot of bottled water, the EveryDrop can save you a lot of money because one EveryDrop filter = 450 water bottles.
The EveryDrop filter is available from Whirlpool for $19.99. Replacement filters are priced at $11.99 individually or $23.99 for a box of three.