We use affiliate links. If you buy something through the links on this page, we may earn a commission at no cost to you. Learn more.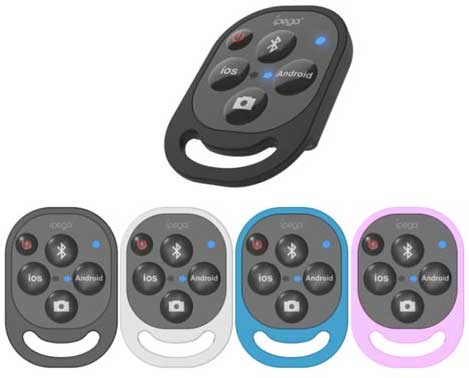 Snapping selfies and group shots with your smartphone at arm's length can be a real hassle. But the Remote Control / Camera Shutter Self-Timer for iOS / Android from Allputer.com makes it easy and what's better is that it works with both iOS and Android devices. It features a built-in rechargeable lithium battery that has the capacity to take 60,000 pictures per charge. Now that's a lot of selfies! The small keychain sized fob has buttons to launch the device's camera app and there's even a self-timer setting. Best of all, as far as I can determine, you don't have to install a 3rd party camera app to use it.
It's available in four colors from Allputer.com for $21.45.