We use affiliate links. If you buy something through the links on this page, we may earn a commission at no cost to you. Learn more.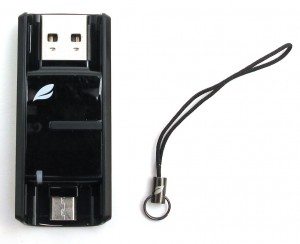 The folks at Leef sent me two of their USB flash drives to try. What's so exciting about a USB flash drive you ask? Well, the Leef Bridge allows you to easily move files from your PC or Mac, to your Android smartphone and visa versa, all without requiring WiFi, a network or any extra power. Then there's the Leef Magnet, which has a nifty magnetic cap. Let's take them both for a spin.
Note: Images can be clicked to view a larger size.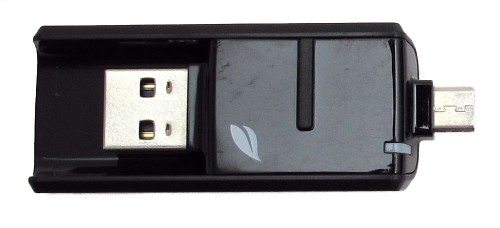 The Leef Bridge comes in 3 capacities, 16GB, 32GB and 64GB. I was sent the 16GB version which is available in any color you want, as long as that color is black.
The Bridge requires an Android device running Jelly Bean v4.1 or higher with USB OTG (On the Go). This should include almost all newer Android phones from the past year or so. Leef has a compatibility list to check for your device.
The drive has two connectors, a full sized USB on one end and a micro USB on the opposite end.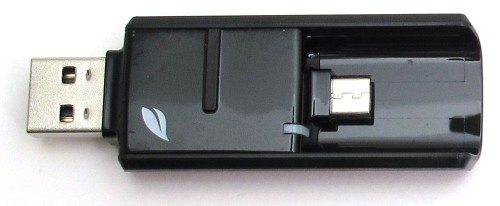 The drive can slide left or right to extend the needed connector. Slide it one way to plug in to your Mac or PC and then slide the other end forward to connect it to your smartphone.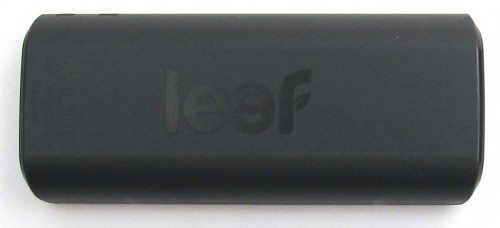 Slide it back to the center when you're not using it with either device.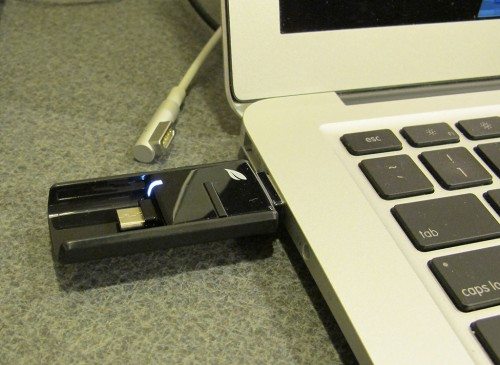 I tested the Leef Bridge with my Macbook Air and my Samsung Galaxy S3. The Bridge drive is pretty wide, so you might have trouble plugging it into a free USB port on your computer depending on the design. I had to unplug the power cable from my MBA in order to plug in the Bridge.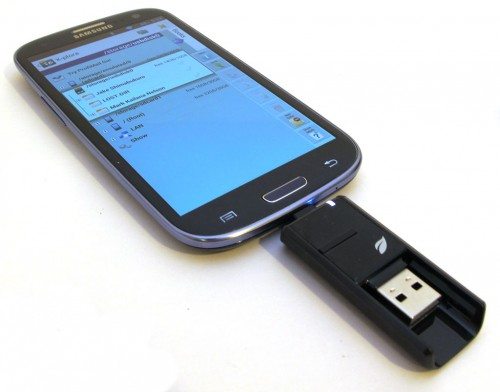 I copied several MP3 albums and videos from my Mac to the Bridge's flash memory and then plugged the Bridge into my SGS3. Using my current favorite file manager X-plore, I was able to easily access the files on the flash drive. I could copy them or even play the music and videos right from the drive because it  shows up as mounted USB storage.
The Leef Bridge worked very well and I didn't have any connection issues like I sometimes experience when using a standalone USB flash drive plugged into an OTG cable. Having everything you need for sharing files between your computer and your phone all in one small device is very convenient.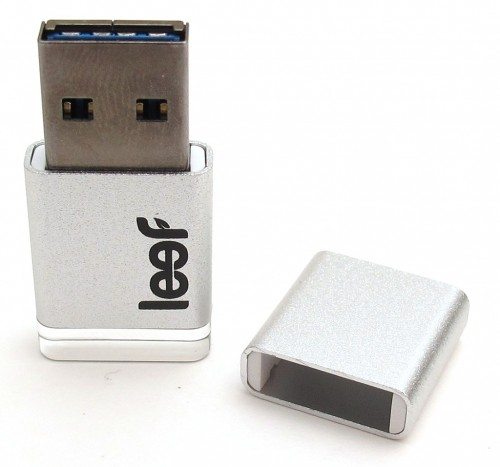 Leef also sent me their Magnet flash drive, which doesn't have the ability to connect directly to a smartphone, but it does feature a cool magnetic cap and an LED encased in a methacrylic resin that provides a cool glow when the drive is being used.
The Magnet is only available with a silver brushed metal case and 32GB capacity.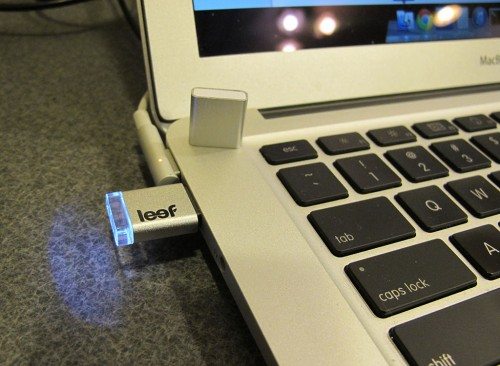 The Leef Magnet is small and easily fits in the USB port next to the power port on my MBA. The Magnet also features USB 3.0, but my almost 3yr old MBA only has USB 2.0, so I wasn't able to take advantage of the file transfer speed bump.
The magnetic cap is fun to play with because it makes a satisfying click when the two parts snap together. The only issue (I'm being picky) is that there's no where to put the cap when the drive is being used. It's too bad that the cap doesn't attach to the back end of the drive.
If you take away the magnetic cap and cool LED, the Leef Magnet is just another USB 3.0 flash drive. But it's a really cool looking flash drive for people who like to infuse style into their accessories.
Leef offers other unique USB flash drives and products, so be sure to check out all their offerings.
Product Information
Price:
Bridge $18.75 - $62.99, Magnet $27.49
Manufacturer:
Leef
Requirements:

Bridge requires Jelly Bean v4.1 or higher and an enabled USB OTG (On the Go) system

Pros:

Bridge makes it very easy to share files between a computer and an Android smartphone
Magnet has a cool magnetic cap

Cons:

Bridge drive is wide and might not fit in some tight areas
No where to put the Magnet's cap when it's not being used