We use affiliate links. If you buy something through the links on this page, we may earn a commission at no cost to you. Learn more.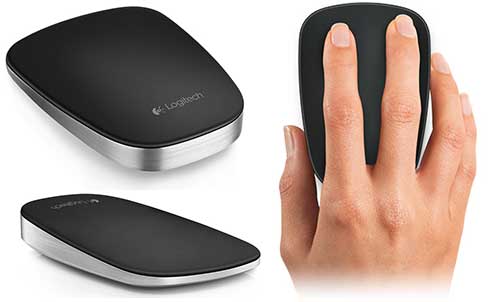 Windows users who may have looked longingly at Apple's Magic Mouse, can now have a mouse that is just as sleek and offers a couple other features that the Magic Mouse does not. The Logitech Ultrathin Touch Mouse has a smooth touch surface that is created by an invisible coating that helps you navigate your Windows or OS X computer. It uses Bluetooth with Logitech Easy-Switch Technology to let you connect wirelessly to your laptop, desktop and tablet at the same time, and you can easily switch among them with the flip of a switch. The Ultrathin is rechargeable through USB and just one minute of charge time gives an hour of use.
The Ultrathin Touch Mouse will be available in two color options, the T630 in black and the T631 for Mac in white. They are expected to be available in the U.S. and Europe beginning in September and November respectively, for a suggested retail price of $69.99.