We use affiliate links. If you buy something through the links on this page, we may earn a commission at no cost to you. Learn more.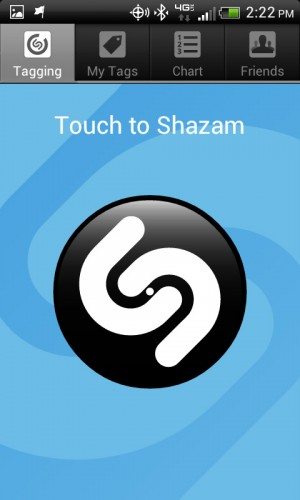 Trying to select my top 5 Android apps is a bit like choosing your favorite child.  I use my phone all day long every day for just about everything… email, calendaring, music, texting, searching for information, surfing, gaming, processing credit cards, social media engagement, taking pictures, video chatting, navigation, and everything in between. So as of this moment, here are my top 5 Android apps.  But if I don't post this soon, this list is going to change! 

1. Shazam:  I use this all the time, almost daily.  I listen to music in the car, in the office, at home, while traveling… all the time.  And when you want to know what that song is playing on the radio, Shazam is a must-have app for the music lover!
2. Google Music:  I have all my music in the cloud in Google Music so no matter where I am, I have all my music in one place, accessible from my phone, computer, or tablets.  You can load up to 20,000 songs in Google Music, and you can also choose to keep the music stored on your phone as well so you can listen, for example, when you are on an airplane traveling.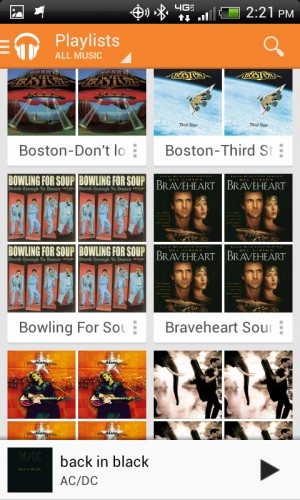 3. TripIt:  I travel alot, and TripIt is what I use to keep track of all my rental car, hotel, airline, etc, confirmations.  I don't print out any more pieces of paper to take with me while traveling.  Just forward those confirmation emails to TripIt and all the critical information is harvested from the emails and organized in the TripIt app and presented to you in an Itinerary format.  I love, love, love this app!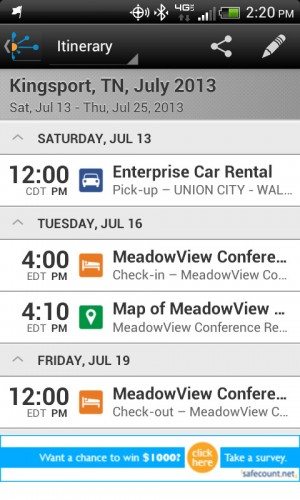 4. Chrome:  I love having Chrome on my phone because I use Chrome daily on my desktop. So all my bookmarks and history are accessible on my phone (and Android tablet for that matter too!).  The way that it handles multiple open windows is awesome… simply swipe left or right to move between them. And you can also, if you want, sync your Chrome desktop browser windows with your phone so you have the same windows open on both devices.  Finally, Chrome on my phone is the fastest browser I have found.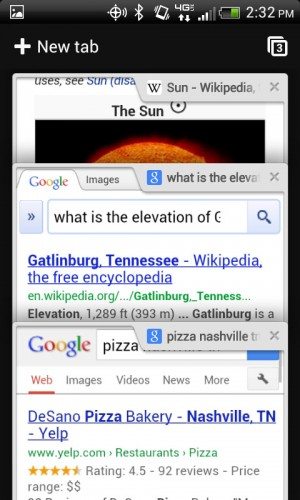 5. Dragon Mobile Assistant: I have loved using Google voice search on my phone for a couple years now, but Dragon Mobile Assistant takes it to the next level. Created by the same folks who make Dragon Naturally Speaking, Dragon Mobile Assistant is a true assistant.  Ask Dragon to call someone, text someone, open apps, get directions, make calendar items, play music, set alarms, send tweets, post FB status updates, get the weather, and more.  Seriously, this app is crazy good.  And free.
Never miss one of our posts again. Sent MON, WED, and FRI with the latest gadget reviews and news!