We use affiliate links. If you buy something through the links on this page, we may earn a commission at no cost to you. Learn more.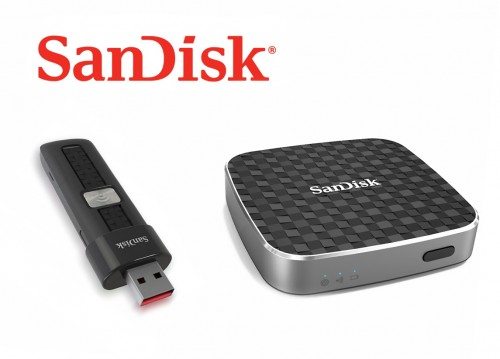 Flash drives aren't anything new, wireless storage devices aren't either, but SanDisk has managed to combine the two in a fun, ultra-portable, attractive USB drive.  SanDisk Connect Wireless Flash Drives include a 16GB or 32GB option, while the larger cube-shaped SanDisk Connect Media drives include 32GB or 64GB versions, both for sharing your stored photos, documents, movies and music wirelessly amongst your mobile devices.  You can even easily expand this storage space further.  The flash drive has a microSD slot, while the media drive includes a handy standard SDHC card slot.  Nice!
SanDisk's goal is to save us the need to locate cables, cords, or a USB plug when you want to transfer files to other mobile devices.  None of these are necessary, nor is an internet connection to access or transfer files wirelessly, BUT it does require use of a SanDisk Android, iOS, or Web app available on the App Store, Google play or Amazon.  Access is WiFi password-protected, and the wireless range is pretty good at 150 ft.
Battery life on the flash drive is about four hours, while the media drive doubles that to eight hours.  Both devices offer eight simultaneous device connections. The flash drive allows three HD media streams, while the media drive offers five.
Destined to be popular for travel/location photography or anyone who needs to beam files wirelessly on the go, I think SanDisk has a winner here.
Pricing for the Flash drive is $49.99 for the 16GB and $59.99 for the 32GB version.  The larger Connect Media Drive price comes in at $79.99 for the 32GB and $99.00 for the 64GB version.  They are available right now for preorder from Amazon, Newegg, and Micro Center.