We use affiliate links. If you buy something through the links on this page, we may earn a commission at no cost to you. Learn more.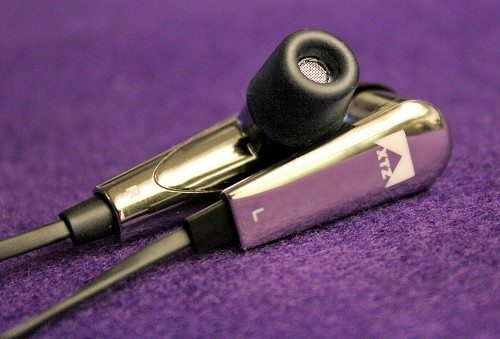 The majority of earphones today are just that – earphones. However, some audio companies have recently been creating music player apps that are tuned specifically for their particular earphone. When I first got a glimpse of the new EarPhone-12 from XTZ, I wondered if their digital sound processing (DSP), developed in conjunction with Dirac Research, would be as magical as promised. DSP has been XTZ's main selling point for the EarPhone-12; it's all over their marketing.  In the end, I'm both impressed and disappointed in the thinking behind these audio beauties.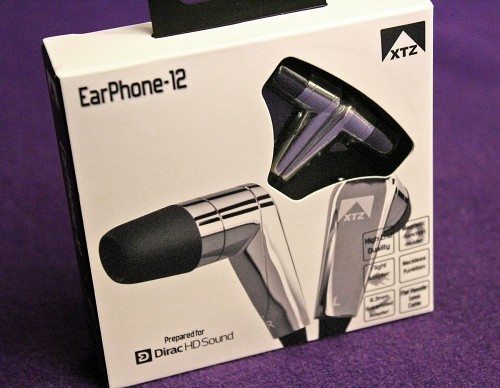 The EarPhone-12 is a looker. They're visually similar to the Ortofon e-Q7, which are much more expensive than the EarPhone-12. Actually, I prefer the look of the EarPhone-12. They sport a cool, chrome-coated design that attracts positive attention. However, the chrome is not as it seems. What I thought was metal is really just chromed plastic. As a result, they feel less substantial than they appear in photos.
Once you get past that initial disappointment, the EarPhone-12 turns out to be a competent, comfortable earphone that will do what's expected with few surprises, good or bad.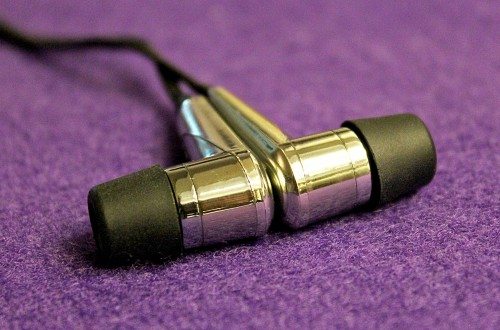 Let's first deal with the aesthetics.  There are some unique attributes that set the EarPhone-12 apart from the competition. Aside from the chrome, they are magnetized, so that they literally snap together for storage. This simple feature makes using them easier.  Plus the flat cord aids in preventing tangling, but it's not completely successful. There is no case included, which is a mistake in this price range. The mini plug is a right-angle, which helps with durability. XTZ did include both an airline and mini plug-to-3.5mm stereo plug adapters. There are three sizes of silicone tips. None of them fit me well enough to provide needed bass. I borrowed an extra pair of tips from another brand, and it was an instant improvement. The included tips may fit your ears with no problems.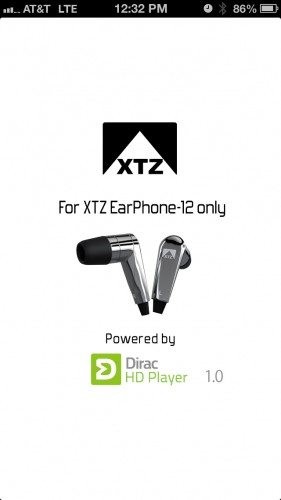 The most interesting aspect to the EarPhone-12 is a free XTZ Player app XTZ has made available for downloading. It's an iOS app using digital sound processing adapted from Dirac Research's Dirac HD app (which is optimized for Apple's earbuds). Dirac Research is a Swedish company that tweaks audio for auto and home use. They modified their original app  to create the XTZ Player , which is tuned exclusively for the EarPhone-12. Visually, the two apps are identical.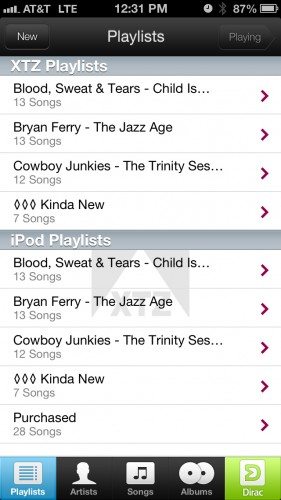 There are some issues I have with this app. The main problem is it's for iOS devices only. If you listen to your music with a Mac or PC, Android device, or even an iPod Classic, you won't benefit from any audio improvements this app provides.
I could easily compare examples of music with XTZ Player turned on and off, but it's more complicated than that. The music on my iPhone 5 sounded better without DSP processing than with DSP turned off. That sounds like it makes no sense. Shouldn't any music heard without DSP sound identical to music with DSP turned off? It should, but it doesn't. Let me try to be clear here: If you are listening to music through the XTZ Player app with DSP turned off, your music will sound worse than just listening to music through an iOS player – such as iTunes – which has no DSP at all.
The reason I even bother with the previous statement is because if the app makes music sound worse with DSP turned off, how true is the music when its turned on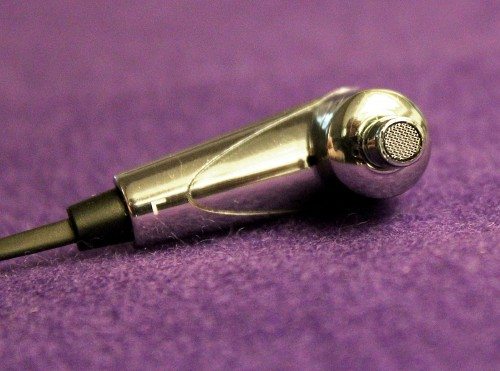 I'm not convinced the audio improvement is enough to get excited about, anyway. I liken the audio improvement to what Dolby did for cassette tape. If you are old enough to remember mix tapes, Dolby was an effect which could erase tape hiss and noise from the background when taping your favorite songs from record albums played on turntables. However, using Dolby came at a price: the sound became a bit more muffled and false sounding. A similar analogy can be applied here.
When listening with XTZ Player on, the sound is fuller and more open. Everything is boosted a bit. However, you can probably get close to the same effect by some well chosen settings with an equalizer.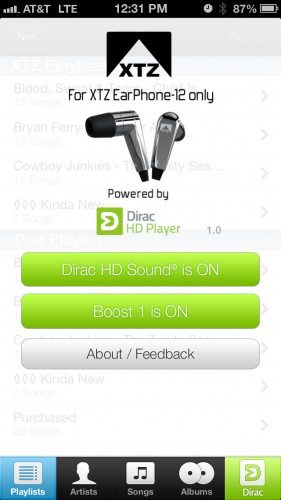 For instance, the lovely Cowboy Junkies song,"I'm So Lonesome, I Could Cry", does Hank Williams proud. It's an achingly mournful ode to hopelessness. With DSP turned on, the sound floor becomes quieter, but the effect is subtle at best. DSP does not help with sibilance, which is present on this song. Incidentally, there is an extra button on the app called Boost 1 whose effect is so minor, I could barely tell the difference. Also, remember that listening in a noisy environment will negate any audible audio improvement.
I tried using DSP with the incredible Bryan Ferry Orchestra album, "All That Jazz," a tribute to the early jazz era of 1920s America. The album was recorded in mono, just like it would have been in the era before stereo existed. DSP had no effect on this album at all, which tells me that it needs a stereo signal to be useful.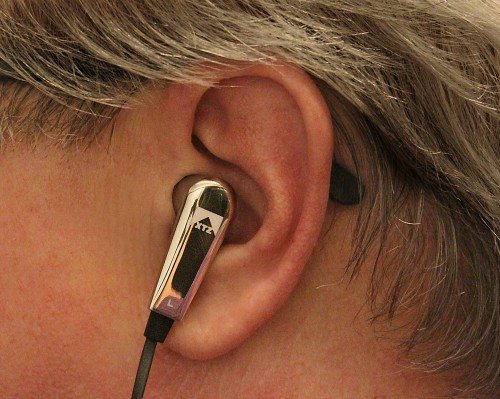 XTZ has almost exclusively tied the EarPhone-12 to DSP, which makes any subtle audio improvements a bit disappointing. However, the EarPhone-12 can compete with others in its price range – without DSP. Add the cool, chrome look and you may enjoy the EarPhone-12 without ever needing to download any free apps.