We use affiliate links. If you buy something through the links on this page, we may earn a commission at no cost to you. Learn more.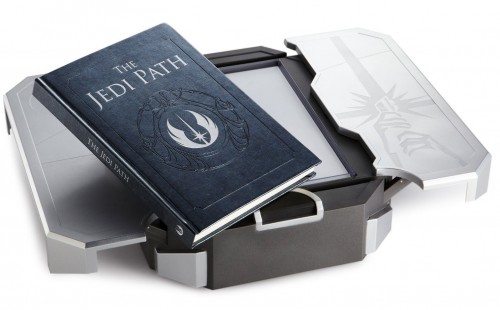 Now, I know what you are thinking, how does a book rate a mention on a gadget site? It does when the book is The Jedi Path:A Manual for Students of the Force and comes in a mechanical vault. This Vault Edition of the Jedi Path comes with:
hardcover version of the book
letter tracing the book's history
severed Padawan braid
metal Jedi Credit medallion
Jedi starfighter patch
a burned poster of the Jedi Code
map of the Jedi Temple
lightsaber diagram
note on the missing pages torn from the book by a Sith
the mechanical vault
The book is authored by Daniel Wallace and illustrated by Ryan Hobson. The Jedi Path Vault Edition is available at Amazon and costs $69.99.