We use affiliate links. If you buy something through the links on this page, we may earn a commission at no cost to you. Learn more.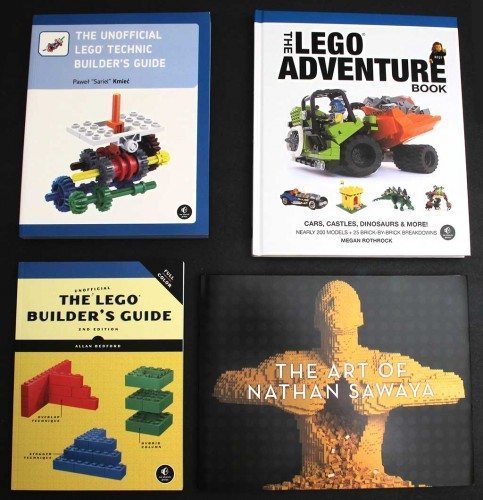 Did Santa bring you a bucket of LEGO bricks and now you have no idea what to build with them? Never fear my brick snapping friends, I have 4 books that will have you building cool stuff (or dreaming about building cool stuff) in no time.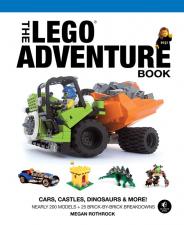 The LEGO Adventure Book Vol. 1: Cars, Castles, Dinosaures & More!
by Megan H. Rothrock

This large almost coffee table sized book was designed for LEGO fans of all ages and ability levels. It features 200 pages that include contributions from over a dozen expert LEGO builders and features real color photographs (not drawings) so that you can see every detail of the models.
In addition to including over 200 example models from the world's best builders, you'll find 25 step by step model breakdowns that will help you build cars, space vehicles, trains, dinosaurs,  castles, robots and more.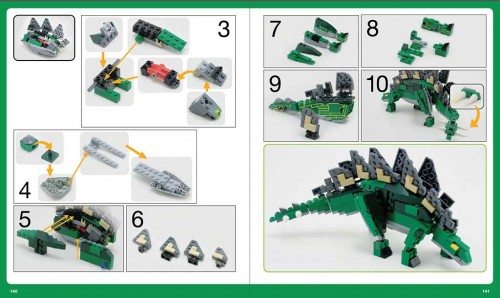 Pesky words won't slow you down as the instructions are completely picture driven. That said, I consider this book lean on the instruction side and more on the inspiration side.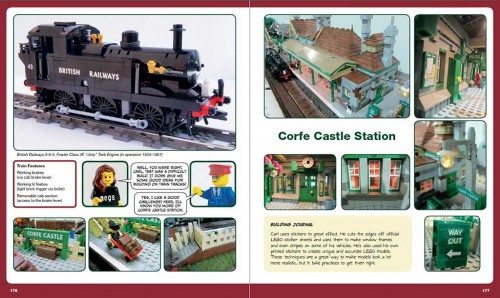 Never miss one of our posts again. Sent MON, WED, and FRI with the latest gadget reviews and news!
The author of this book is a former set designer for the LEGO Group and has had her models displayed at ComicCon and LEGO events in Europe. She currently lives in Denmark where she works as a freelance toy designer.
Price: $24.95 Print Book and FREE Ebook, $19.95 Ebook (PDF, Mobi, and ePub)
—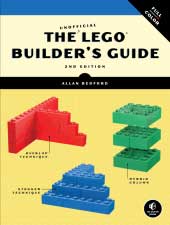 The Unofficial LEGO Builder's Guide, 2nd Edition
by Allan Bedford
This book features 240 pages if hard core LEGO info. If you want to know about brick types and all sorts of  building techniques, this is definitely the book for you.
Included are both illustrations and real color photographs of models and building diagrams.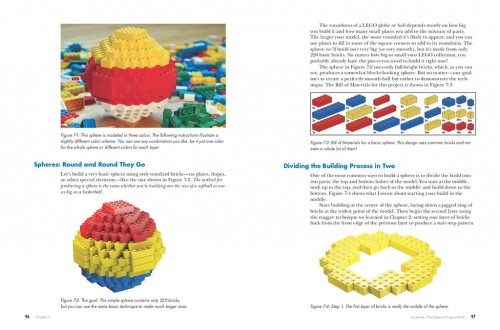 This book may be heavy on instruction, but it offers a lot of inspiration as well. I especially like the sections on how to build your own mini figs, LEGO mosaics and the included part catalog which even includes part numbers.
Author Allan Bedford is a lifelong LEGO fan and builder whose most ambitious model is a 5,000-piece replica of Toronto's famed CN Tower. An avid photographer, Bedford spends his time chronicling the streets and people of his adopted hometown, Toronto.
Price: $24.95 Print Book and FREE Ebook, $19.95 Ebook (PDF, Mobi, and ePub)
—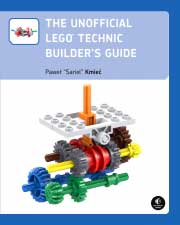 The Unofficial LEGO Technic Builder's Guide
by Paweł "Sariel" Kmieć
If static LEGO models don't excite you, it might be time to move up to LEGO Technic sets which will allow you to build with gears, motors, pneumatics, pulleys and more.
This book packs a lot of information into 352 pages and includes a primer on physics so you can learn the concepts of torque, friction and traction.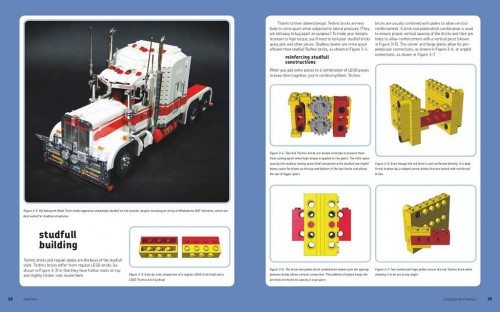 Most of the images are illustrations, that show concepts like how to build a universal joint or a an axle with a differential lock. Did your eyes just glaze over? 🙂 This isn't a book for LEGO newbies. It's for hard core builders who really want to show off.
Paweł "Sariel" Kmieć is a LEGO Technic enthusiast, blogger and model builder based in Warsaw, Poland. Sariel's LEGO creations have been featured in blogs and magazines. LEGO even sought his help in developing some of its products. Sariel is a guest blogger for the official LEGO Technic website and was a 2012 LEGO Ambassador for Poland. He is YouTube's most viewed LEGO Technic builder. Check out his models and more at http://sariel.pl/.
Price: $29.95 Print Book and FREE Ebook, $23.95 Ebook (PDF, Mobi, and ePub)
—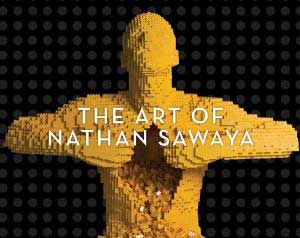 The Art of Nathan Sawaya
by Nathan Sawaya
This 36 page book is unlike the others included in this article as it is completely inspirational and void of any type of instructions or how-to building diagrams.
The New York based author / artist owns more than 2.5 million LEGO bricks and in 2004, he quit his day job to focus on his award winning LEGO sculptures.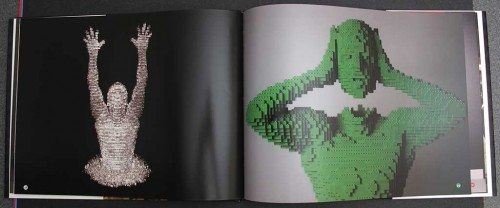 Almost every LEGO models shown in the book is of a human figure. As with all art, each person who views it will have a different take on what it means. For me, flipping through the pages in Nathan's book makes me feel kind of depressed. His human forms seem to be in torment or dispair. At least to me…
Even though it's a little "dark", this book does demonstrate that you can build almost anything with LEGO bricks. Even museum quality art!
Price: $24.95