We use affiliate links. If you buy something through the links on this page, we may earn a commission at no cost to you. Learn more.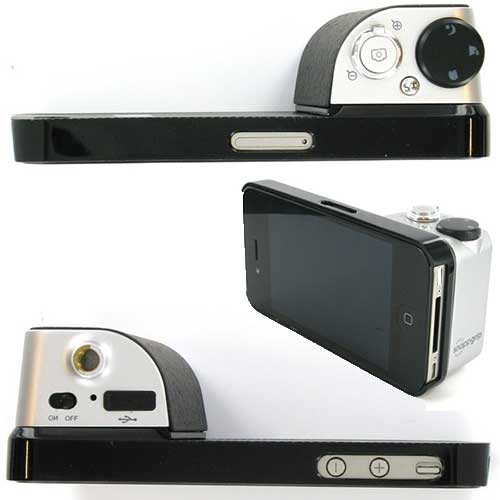 Snappgrip is a UK based Kickstarter project that will provide a snap on camera controller for your iPhone 4, 5 or Samsung Galaxy S3. It's made up of 2 parts. A protective case and the Snappgrip which snaps into the case and houses the controls. Using Bluetooth, this accessory features one-handed controls for shutter, zoom and capture mode. The shutter button works just like your stand alone camera; a half press focuses and a full press takes the image. There's even a threaded tripod mount on the bottom. This crowd funding project has a funding goal of £18,000. A £29-49 ($46-$79 US) pledge will reserve your Snappgrip if the project is successful.
I enjoy playing around with all the camera gadgets available for the iPhone, so I am curious about this one. That said, it just seems like overkill to me. The iPhone already has a built in shutter button and I don't know about you, but I never use the zoom feature on my smartphones. Pair that with the fact that the Snappgrip requires charging and I'm not sure I'd use it all that much. What do the rest of you think?