We use affiliate links. If you buy something through the links on this page, we may earn a commission at no cost to you. Learn more.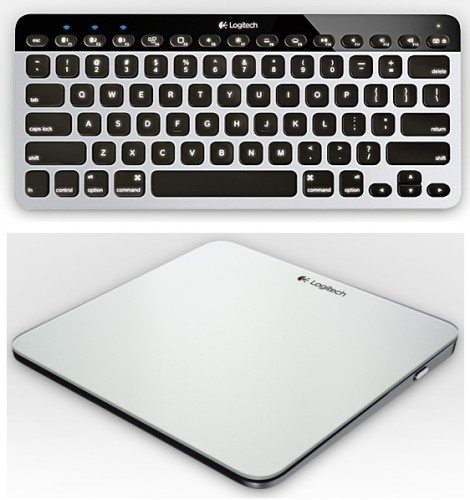 The  Bluetooth Easy-Switch Keyboard and Rechargeable Trackpad for Mac are the latest products in Logitech's Mac lineup.  The Bluetooth Easy-Switch Keyboard has backlit keys that automatically adjust their illumination to fit the ambient conditions (or you can manually adjust them), and the motion sensor detects when hands are near to know when to turn on or off the illumination.  You can pair the keyboard with your Mac computer, iPad, and iPhone simultaneously and easily switch the keyboard between the devices.  It's USB-chargeable, so you don't have to worry with batteries.  The keyboard is $99.99.
The Rechargeable Trackpad for Mac has a glass surface and supports all of the multi-touch gestures of Mac OS.  It has a large surface for easy gesturing and fine control of the cursor.  It has the integrated click, just like the integrated Macbook trackpads.  It connects to your Mac via Bluetooth, and it recharges via USA USB.  It's $69.99.