We use affiliate links. If you buy something through the links on this page, we may earn a commission at no cost to you. Learn more.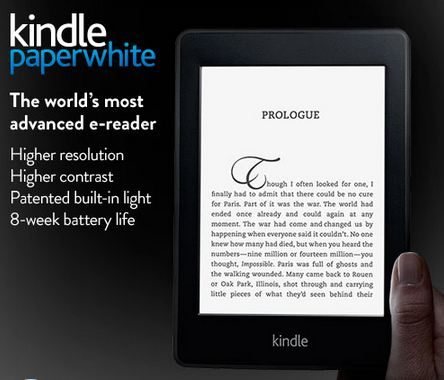 Amazon has just released their first software update (5.3.0) for their new Kindle Paperwhite .  New features in the update include:
Improved Fonts:  We have made changes to Palatino, Baskerville, and Futura fonts to make them look even better on Kindle Paperwhite. You will notice this when reading books, as well as in menus. We've also improved the Japanese and Chinese fonts on your Kindle and tuned spacing to provide a better reading experience.
Turn off Recommended Content in Home:  You can now turn on or off recommended content from the Kindle Store on the Home screen.
Smoother sample-to-book experience: When you buy the book after reading the sample, we will now automatically start the book at your last reading location in the sample and remove the sample from your Kindle.
Easier access to Settings:  When reading a book, you can now access Settings directly from the menu.
Simplified Chinese Support: You can now use your Kindle Paperwhite in Simplified Chinese.
Improved Manga:  We've added a new Fit-to-Screen Mode that improves the readability of Manga and maximizes the use of your Kindle screen.
Page Refresh in Comics and Manga:  You can now specify a page refresh setting for comic books and manga independent of the refresh setting for books. 
If your WiFi or 3G is on then the update should automatically download. If you haven't got the update yet  and you're impatient it can be downloaded  for manual installation from Amazon's support page.