We use affiliate links. If you buy something through the links on this page, we may earn a commission at no cost to you. Learn more.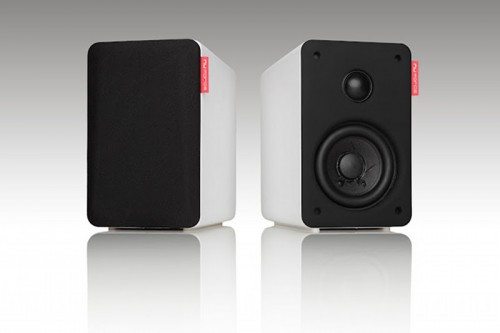 NuForce sure has been wirelessly ambitious lately. First, they release the Air DAC, which promises to connect your Apple mobile device to four different receivers. Now they've entered the wireless speaker arena with the NuForce S3-BT.
Rather than use Apple's AirPlay, S3-BT surprisingly incorporates the newest version of Bluetooth. This new Bluetooth uses the apt-X codec instead of the inferior SBC codec. All you need to know is that the audio will be much better using this newer codec. I have been a constant critic of Bluetooth and haven't yet heard apt-X, but as more apt-X products become available, I will let you know what my thoughts are.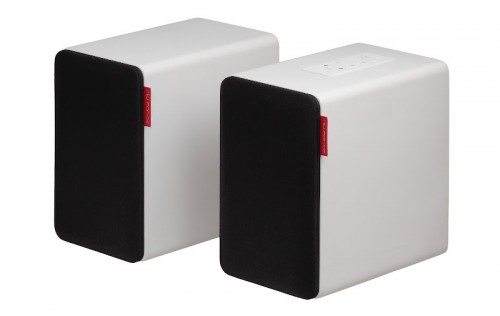 Jason Lim, NuForce CEO: "With Bluetooth-enabled devices becoming the most common way to carry and listen to audio files, we at NuForce decided to create a speaker that would satisfy even our most discerning customers. By implementing the latest technology and focusing on custom design, we've successfully created speakers that deliver the most advanced audio performance from a Bluetooth bookshelf speaker today."
As good as apt-X Bluetooth is supposed to be, the S3-BT speakers also have hard-wired input ports for even better audio. Plus, they also work with NuForce's mentioned Air DAC system. Bottom line is that the S3-BT speakers should be future-proof for a few years.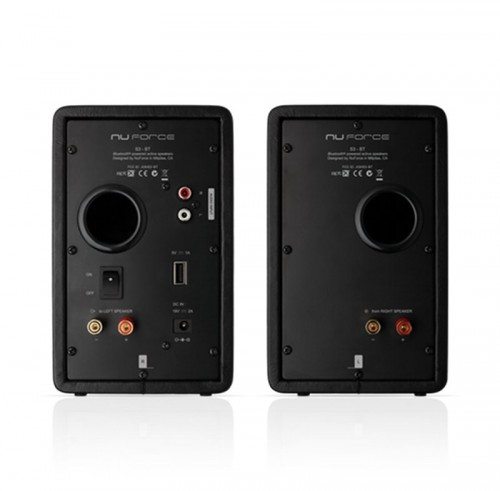 The NuForce S3-BT speakers have Class-D amplifiers. Just connect an iPod of iPhone and you're good to go. Some of the specs are: Two 1″ soft dome tweeters, two 3.5″ woofers and 18 watts power. The dimensions are a petite 7" H x 4.57" W x 7.48" D and weigh 5.5 lb each.
The S3-BT speakers will sell for $299 starting October 31 from NuForce.com, several online stores and NuForce dealers.