We use affiliate links. If you buy something through the links on this page, we may earn a commission at no cost to you. Learn more.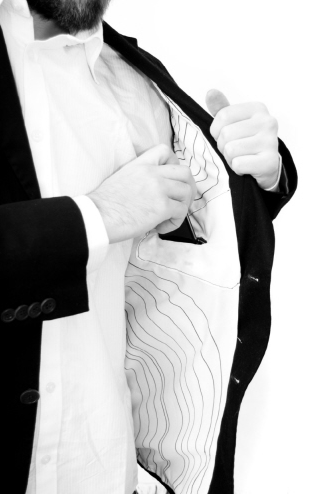 I'm sure we've all been there.  You're in the cinema, at a concert, or in a meeting or a presentation, and your mobile phone goes off attracting much unwanted attention and many death stares.  Despite all the best intentions, it's easy to forget to turn off your phone or set it to vibrate.
Well, designer Victor Johansson from London has a concept to stop your embarrassment.  The Escape Jacket contains an inner pocket that acts as a Faraday cage that will block all radio frequency waves, so even if you leave your phone on and someone tries to contact you, your mobile won't pick up the signal.  A NFC chip embedded in the lining will turn the phone's antenna off to save power.
I can think of a few situations where I, or other people, could have made use of this jacket. 🙂