We use affiliate links. If you buy something through the links on this page, we may earn a commission at no cost to you. Learn more.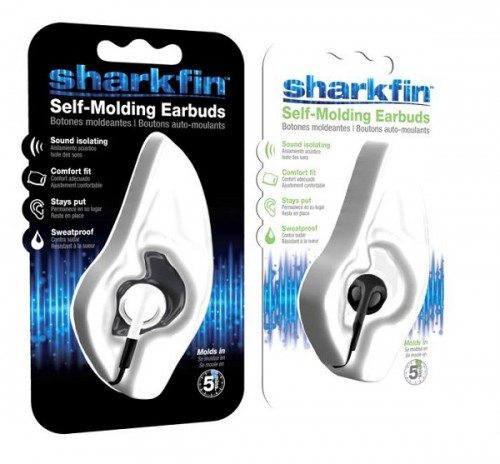 If the idea of earbuds custom molded to your ears is enticing but out of your budget, the Sharkfin self-molding earbuds might just be of interest.  Though the "earbuds" portion of the title is a bit misleading.  This product is simply a silicone putty to be molded around your existing pair of earbuds.
Once formed, the putty is wrapped around the earbud, then while the earbud is in the ear, the putty is to be pushed around to fill in the auricle portion of the ear.  There's an instructional video directly on the site, but the whole process looks to take about 20-25 minutes.  The result?  Well, on the one side you now have an earbud formed to your ear that is water/sweat-proof and UV resistant and will not easily fall out while running or working out.  On the other hand, judging from the user photos, it does sort of look like Play-Doh was wrapped around an earbud and shoved in your ear.
If you could look past aesthetics, and have a pair of earbuds you already enjoy the sound of, a set of Sharkfin molding putty can be purchased for under $8 on Amazon in either grey or orange.