We use affiliate links. If you buy something through the links on this page, we may earn a commission at no cost to you. Learn more.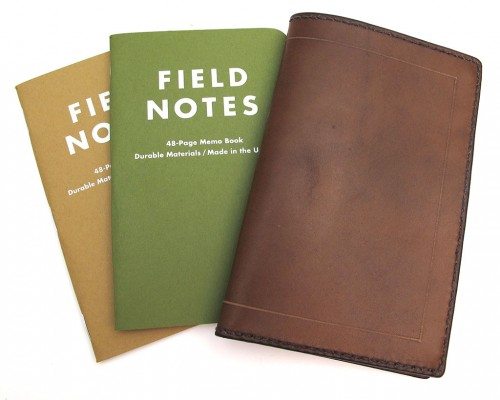 Field Notes memo book fans will be happy to learn that they can protect their little notebooks from every day wear and tear with a handmade leather cover from the 2 person husband and wife team at InkLeaf Leather Company.
Note: Images can be clicked to view a larger size.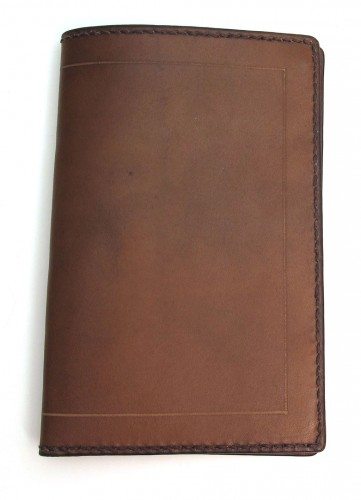 Available in 3 colors (Bison, Mahogany and Walnut), I was sent the Bison version of the Field Notes cover which is a nice rich brown.
Each cover is made of 3-4 oz Hermann Oak Vegetable tanned leather.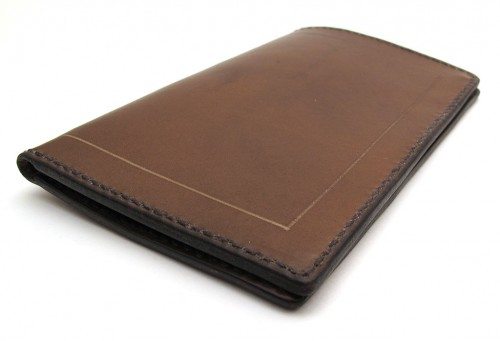 This cover is hand tooled, hand dyed, hand stitched with waxed Irish linen thread and finished with a water resistant wax for protection. Dimensions of the cover are 4″ x 6″ when closed as seen above.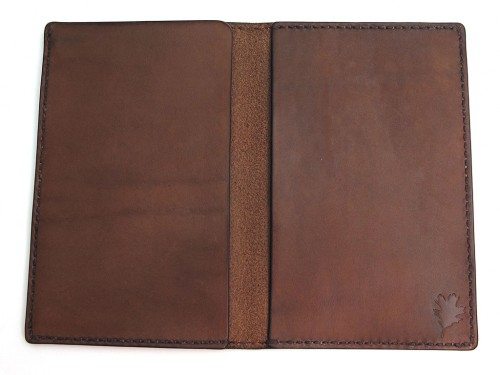 And 6″ x 8″ when open.
The design of the InkLeaf covers is simple but rugged and elegant. On the right side is a large pocket that securely holds the back cover of a Field Notes memo book. You'll also notice the InkLeaf logo stamped into the corner. That is the only branding that you will find on this cover.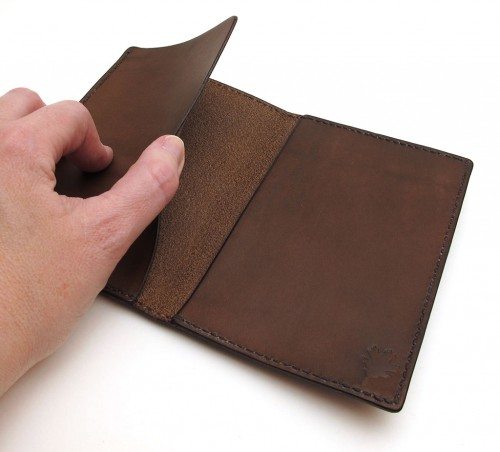 The pocket on the left side is the same size as the other pocket, but it's open on top instead of sewn across like the right pocket. You can use this pocket to hold papers, receipts or another Field Notes notebook.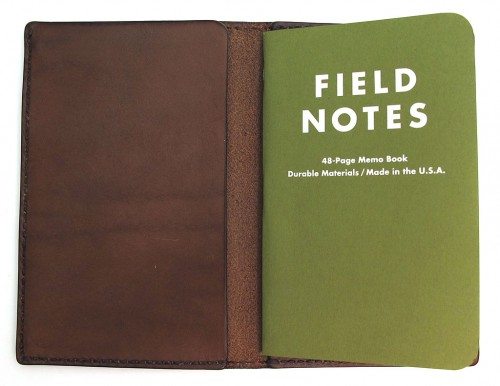 This cover is perfect when used with one Field Notes book.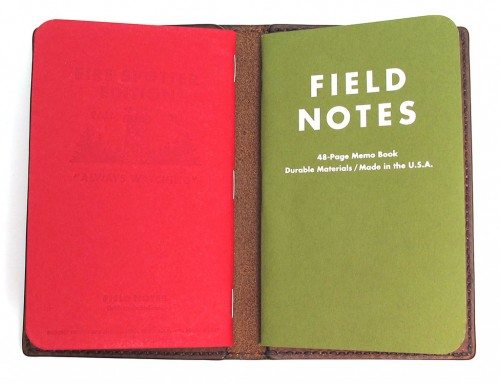 And it works doubly fine holding two notebooks. The top cover of the 2nd Field Notes fits under the left flap.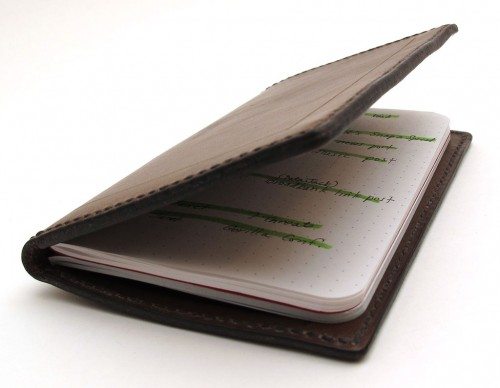 My cover is still new, so it doesn't quite want to lay flat when used with two notebooks. It's actually improved a lot since I snapped this picture though, so I have no fear that it will flatten out very soon.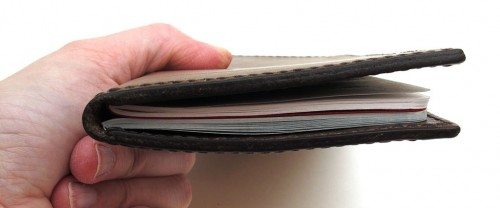 I should mention that InkLeaf also sell a cover that can hold Moleskine Cahier notebooks, which are almost identical in size to Field Notes, but have more pages. My guess is that the two covers have the same dimensions because I inserted 2 Cahier notebooks in the Field Notes cover they sent me and the fit was fine. Just a tip incase you like to switch between notebook brands.
Last year I reviewed InkLeaf's Moleskine covers, so I was already familiar with their work. That brings me to the one thing about missing from the Field Notes cover… The corner rivets. I miss them…
I like everything about these covers, from the look and feel, to the fact that they actually improve your ability to write in the notebook when you're not near a desk or other flat surface. The leather cover adds stiffness to the flexible notebook. It's almost like it turns your Field Notes into a hard bound book. These small covers are made very well and will probably outlast the person who buys one.