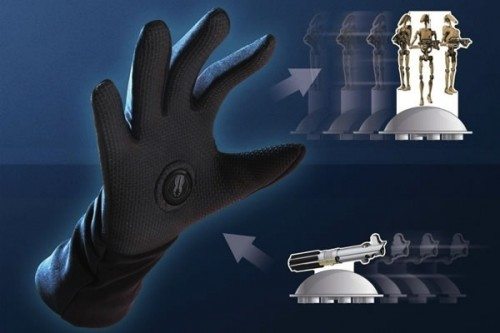 From Uncle Milton, the Force Glove disappointingly doesn't actually use the Force but rather magnets. 🙁  The glove is part of their educational Star Wars Science Range. By changing the polarity of the magnets, you can either "Force Push" or "Force Pull" the supplied Droids or Light Sabre.
Available for $16.99 from the Uncle Milton Store.
Some of our links in posts like this one are affiliate links, which means that we may receive a small commission on purchases at no cost to you.