We use affiliate links. If you buy something through the links on this page, we may earn a commission at no cost to you. Learn more.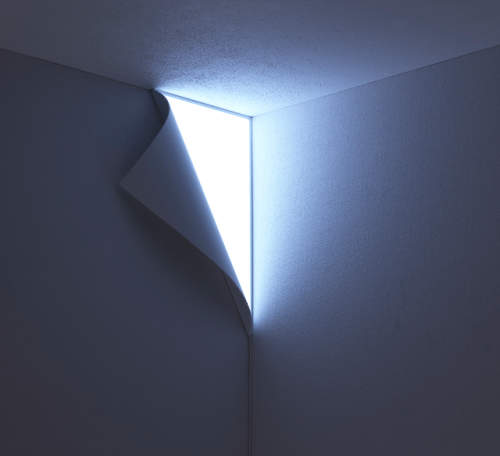 This is lighting that's just a little bit different.  This lamp from YOY is discrete and neat and is placed into the corner of the room.
"The integrated form implies the lamp is part of the architecture of the room, but the purposefully exposed cable reveals that the light's placement is temporary. The light is held up with a simple steel bracket that mounts to the wall and an aluminum frame; a fabric diffuser magnetically attaches to the frame to complete the lamp."
Available in two sizes, it's available from The Fancy for $910 .