We use affiliate links. If you buy something through the links on this page, we may earn a commission at no cost to you. Learn more.

With Microsoft's release of the  Surface Tablet there's some conjecture as to whether a company best known for their software can develop and market a hardware based product. Perhaps it's appropriate at this time to reflect on the Microsoft's history in hardware development, especially given that it's the 30th Anniversary of Microsoft Hardware . Microsoft has been in the hardware game for quite a while now though it's certainly not what they're best known for.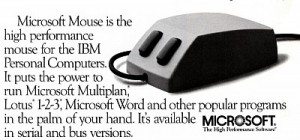 Microsoft Hardware was a group created in 1982, their prime project to create a mouse to be used with Microsoft's Word product, a project that was completed in 1983.
Actimates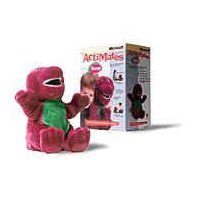 In February 1997 , Microsoft released a range of interactive toys based on licensed characters that could interact with VHS videos or the TV  . The toys were discontinued in 2000.
Cordless Phones
In 1999 Microsoft released the MP-900, a cordless phone that was designed to integrated with your PC and give you a full Windows-based call management systems, voicemail, call screening and voice control were just some of the functions that it brought to the table.
Microsoft Broadband Networking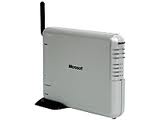 Between 2002 through 2005, Microsoft produced a range of networking products . In September 2002 they released the MN-5XX range of products based on the 802.11b standard.  The range included a wireless router with a 4 port  ethernet hub and USB and PC-Card Network Adapters. By January 2003 it was estimated the products were in the number two position in US retail sales for Wi-Fi products primarily because of their ease of setup. In September 2003 they released the MN-7XX series based on 802.11g however increased competition and lack of comparative features saw the range discontinued  in May 2004.
Xbox and XBox 360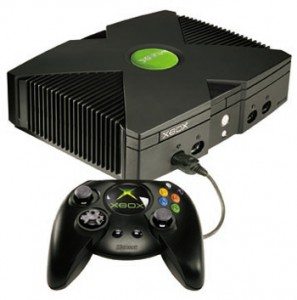 The Xbox was released in Northern America in  November 15, 2001 with the integrated Xbox Live service launched in November 2002 allowed players to play games online. Discontinued in late 2007, the new XBox 360 was released in November 2005. The Xbox was based on standard PC Hardware and was the first video game console to feature a built-in hard disk drive, for storing game save data and content downloaded from Xbox Live. The XBox 360 is still a current product line for them with the announcement of the upgraded X360S in September 2010.  Microsoft has stated that they believe that the XBox is still only mid-way through its life-cycle.
ZUNE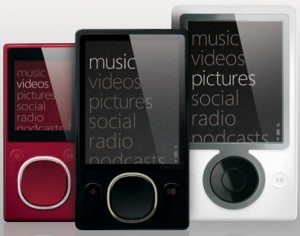 In 2006, Microsoft released the Zune, a digital media player and on-line store which also integrated with their Zune Software.  In October 2011, Microsoft discountinued the hardware line and in June 2012 discountinued the Zune brand, rebranding their software service.
Mice, Webcams, Headsets and Keyboards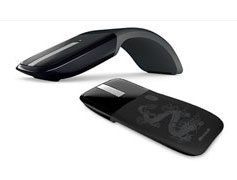 From humble beginnings of creating a mouse 30 years ago, Microsoft Hardware's most popular and successful lines is still in that peripheral market, primarily their wireless mice, keyboards, headsets and webcams. Their current lineup has evolved into a wide range of products from both a price and function point of view. Who here remembers having to regularly clean the dirt and lint out of their mouse ball and who here remembers going from their standard keyboard to a Natural Keyboard and back again ? 🙂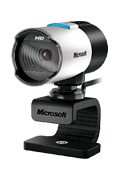 Made to enhance the full communications experience, they tout their products in the consumer space with things like Skype certification and also for business use with their own product like Lync:  "Microsoft's LifeCam webcams and LifeChat headsets are part of a Unified Communications approach that helps you save on travel costs and communicate more clearly. With Microsoft Lync it takes just one click to make a call, and another to add video." Reports from colleagues on their new 720P and 1080P webcams have been good and I've had the pleasure of playing with one of their new Arc Touch Mice recently and dare I say it but it is "sexy" 🙂
Occupational Health and Safety Regulations and increased mobility have meant that the peripherals have also had to evolve to meet consumer needs, I mean most of us use these for many hours every day.
Conclusion
While not an entire history of all hardware Microsoft has put out, you can see that their hardware business has had a larger breadth than most people are aware of  until you put them into one place. Some have been successful and other not quite so much 🙂  Whether the success or failure of any of their products is due to the product, implementation or release timing can be debated. From their origins 30 years ago however Microsoft Hardware's core and "bread and butter" products has still remained  peripherals like their mice, keyboards, headsets and webcams.
It's worth noting here that this isn't Microsoft's first foray into "controlling" Windows tablets.  In 2001 Microsoft set a set of hardware specifications for hardware vendors to follow to run Windows XP Tablet PC Edition, compliance meaning you could designate your tablet as a "Microsoft Tablet PC".
Personally I think that with the Surface Tablet Microsoft has once again followed its "Eat your own dogfood" philosophy and have developed a product inhouse that they believe is required to give users a full Windows Tablet experience as they envisage it. Their vision for both Microsoft Tablet PC or  Windows 7 tablets never took off , partly due to OS inappropriateness for a tablet device and partly because of the inappropriate hardware platforms released by hardware vendors given the constraints of the OS. By giving us their own total product, they take away any barriers that may be  placed on the take up due to actions by third-party hardware vendors. It's almost an Apple like strategy 🙂
Unlike Apple however, the software platform will also be offered to third-party hardware vendors as well. If  Microsoft has their own vision right then in my opinion this will mean that other  hardware vendors will need to exceed and innovate the features of their Windows 8 tablets in comparison. Competition in the Windows 8 tablet space will drive the price down and that has to be good for the consumer 🙂
As a last note I believe that uptake in the corporate world where native integration into existing (Microsoft) systems is of primary importance,will mostly likely be completely different to uptake in the the consumer market.
Your thoughts? Has Microsoft got it right? Can they pull off the hardware side of things? Are they too late to market? Will Surface be to iPad as Zune was to iPod? 🙂  Will you be buying one?