The Gadgeteer is supported by readers like you! If you buy something through links on our site, we may earn an affiliate commission at no cost to you. Thank you! Learn more.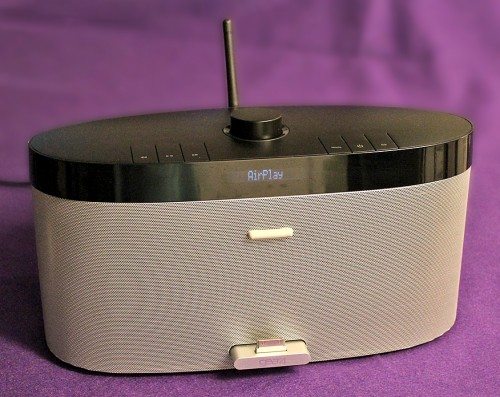 Of all the speakers I have heard based on Apple's Airplay technology, the Bowers & Wilkins Zeppelin Air sounds the best. It has a presence and detail unmatched in other speakers. That said, it costs a whopping $600, making it unrealistic for the vast majority of people who want to experience the convenience of using Airplay. Lucky for them, there are more affordable choices, and that number is also increasing. One such speaker is the new AirZone Series 1 AirPlay speaker/dock from Gear4.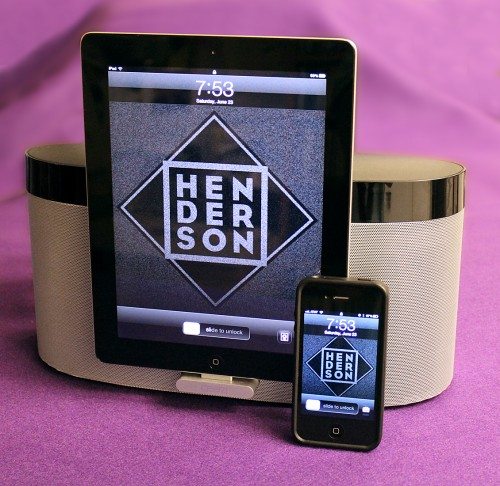 For those who don't know yet, Apple's AirPlay is like Bluetooth on steroids. It is a technology that allows you to wirelessly stream music from your iPhone/iPad or Mac in CD quality sound. The wireless range is also much greater compared to Bluetooth. The downside is that WiFi is required and AirPlay-equipped speakers (even this one) are on the expensive side, though that should change as competition increases.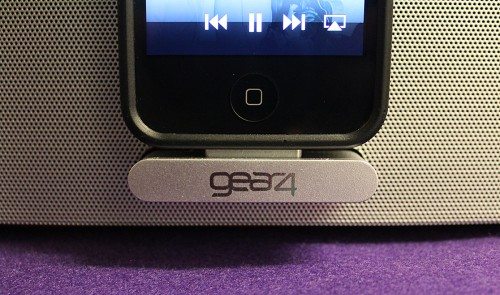 At $300, the AirZone certainly isn't cheap, but it has a few niceties for an AirPlay speaker in this price range. Not only does it have a built-in iPhone/iPod dock, but it is also certified by Apple for iPad docking. That's currently unusual for Airplay docks. If you happen to have something other than an iDevice, there is an AUX port for connecting just about any audio source, but there really is no compelling reason to own this speaker unless you plan to use AirPlay.
Also included is FM radio, which for me is not that big of a deal. If I want to listen to the radio (a rarity for me), I use an app on my iPhone/iPad with a pick of stations from around the world, and then dock it into any speaker I choose. Bang, instant radio.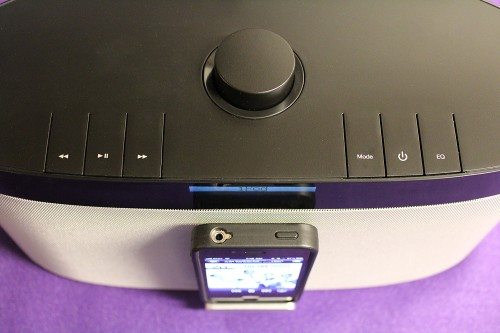 The AirZone is attractive and will fit into any decor. A silver metal wrap-around grill is topped with a black, plastic cap which holds all the buttons and a centered volume/selection knob. The front of this black band houses an LED display that indicates mode, volume, and other changes and settings being made. I wish the the LED was brighter, as it's a little too dim. A short and stubby airplay antenna mars the overall smoothness of the design. There are six buttons on top: Play, Skip (forward and backward), Mode, On/Off and EQ (equalizer).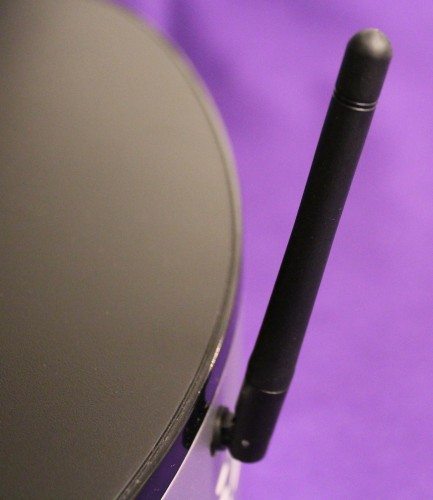 Even though the AirZone doesn't have the style or power of the aforementioned B&W Zeppelin, so what? You could get two AirZones for the price of one Zeppelin, which means you could have your music streamed to more than one room simultaneously. That's a big plus.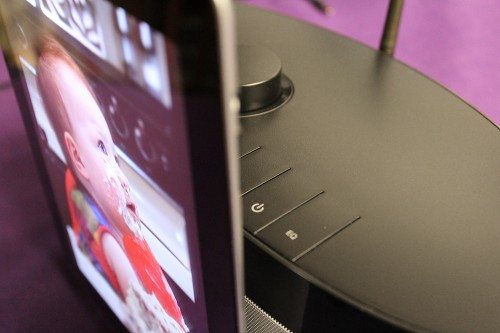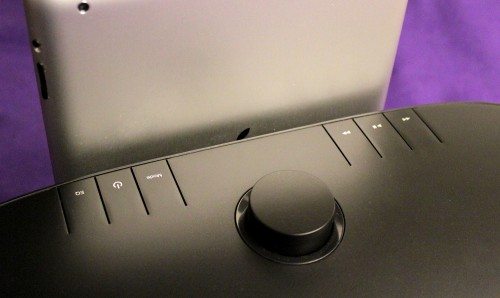 The AirZone's dock is sturdy and provides a tight connection – as long as your iPhone/iPad isn't in a case. I will say though, that my iPhone in its Speck Pixel case fits just fine, which is good, because removing the tight Speck case is not fun. While I appreciate the forward-thinking AirZone's ability to dock an iPad, once it's docked, you have to reach over or around the iPad to use the buttons and volume knob. Another frustrating thing is when an iDevice is docked, the AirZone automatically switches to iPod mode, whether you want it to or not.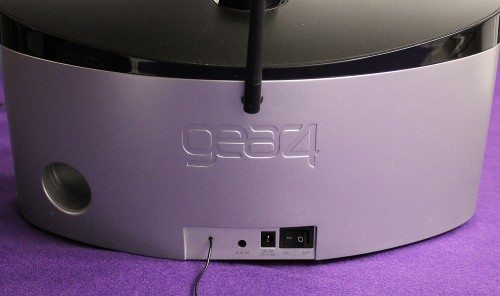 Nobody's jaws are going to drop over the AirZone's audio. The bass is a little weak even with a built-in bass port, but it does exhibit clear and detailed sound as long as you don't push it beyond its capabilities. The volume will nicely fill a small bedroom, but a larger living room may be too much. The easy-to-use equalizer button helps sculpt the sound to your preferences, but the settings are restricted to the common Jazz, Rock, Classical, etc. Most of the time I leave the EQ off, although I did find that the Bass setting helps quite a bit at lower volumes. This works well in an office setting. Speaking of volume, I am curious why the volume button goes from Mute (0) to 100 in increments of 5; i.e. 20-25-30. What's up with that?
Setting up AirPlay for the first time was hit or miss for me. I had to try and retry before I was able to get a connection. It was a pain, but to be fair to Gear4, I had the same setup headaches with the much more expensive Zeppelin. However, once the connection was made, my iPhone had no trouble finding the AirZone in the AirPlay list.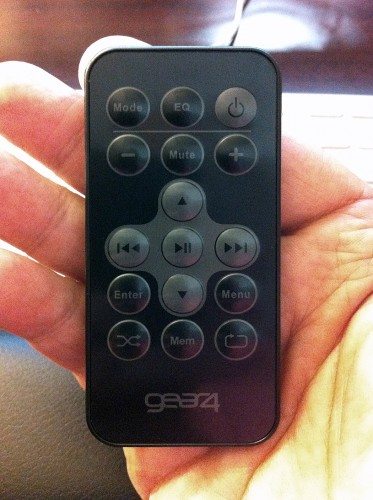 You can use the included remote for the initial setup by following the convoluted instructions in the printed manual, or you can download a free app from iTunes and let it  walk you through the process. I much preferred the app. It was a no-brainer. I found the remote almost unnecessary because it was small, easily misplaced and extremely hard to read in anything but the brightest light. It does perform the basic functions of a docked iDevice from a few feet away, such as skip/pause, volume, and on/off among other selections.
The Gear4 AirZone Series 1 is a moderately priced (for AirPlay, anyway) speaker/dock that will please non-audiophiles who want a decent sounding set-and-forget unit. Despite the quibbles I have with the remote and setup, it compares favorably with other speakers in this price range. Plus the ability to easily dock an iPad and the inclusion of FM radio adds to the appeal.
Product Information
Price:
$299.99 US
Manufacturer:
Gear4
Requirements:
Pros:

Good sound quality in this price range
Apple AirPlay
iPad docking
Once set up, very easy to use
Audio much better than bluetooth
Includes FM radio

Cons:

Price penalty for AirPlay technology
Remote
Setup is hit and miss, but once set up, there are no problems