We use affiliate links. If you buy something through the links on this page, we may earn a commission at no cost to you. Learn more.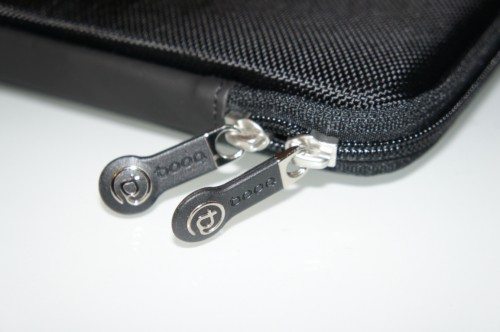 I've been searching for a perfect case ever since I got a new Macbook Air 11″.  I came across the Booq website and they had a hardcase that looked perfect for my shiny new Macbook Air.  So I asked Julie if I could review their Booq Viper Hardcase for Macbook Air 11″.  Let's see how it works.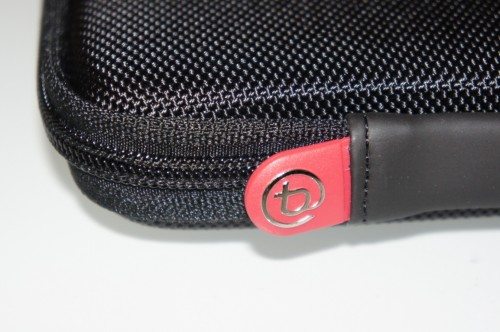 The first thing I noticed about the Viper Hardcase was that it has an extremely unique smell.  It's a uniquely identifiable smell.  Like opening a brand new car and you got that new car smell.  Just like that, but totally different smell.  The Viper Hardcase smelled like burning tires.  It's a god awful smell for a consumer product.  It could be I got one that's just out of the factory, but I do really hope they air these out before shipping to retailers.  I let the Viper Hardcase air out for 2 weeks by the window before even going near it to photograph it for this review.  After 2 weeks, it still got that burning tires smell.  Not as strong but it's still there.
The Viper Hardcase is made up of a rugged water-resistant 1682D cross-weave ballistic nylon exterior with a soft non-scratch interior lining.
Booq Viper Hardcase Specs:
Max Laptop Size: 11.8×7.56x.68″
Exterior: 12.8×8.6×1.7″
Weight: 0.7 lb
Notice the solid zipper pulls on YKK zippers.  The zippers don't come in contact with the laptop inside.  The Booq logo is on the zipper pulls and on the protective zipper flap at the end of the zipper run.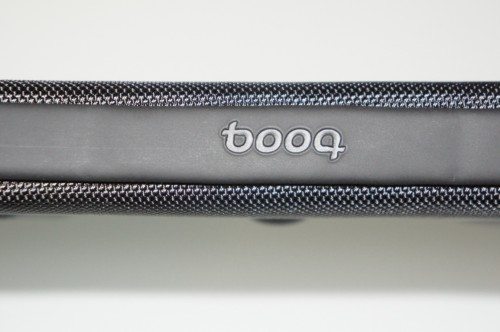 Booq is also embossed on the spine of the hardcase.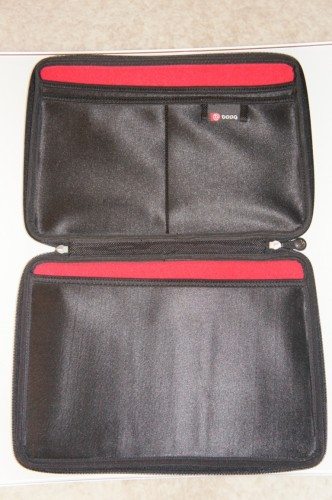 There are 2 sections of the Viper Hardcase.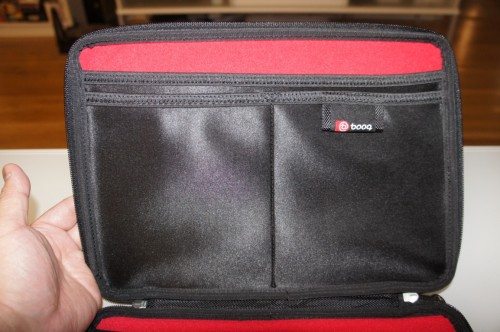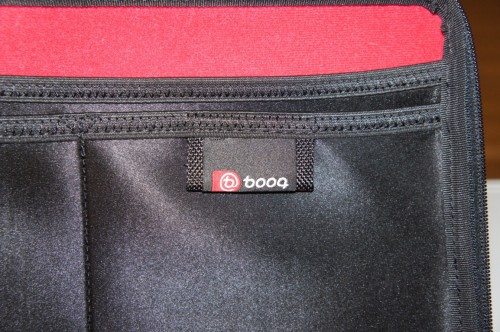 The top section has 1 large pocket and 2 smaller pockets.  There's another Booq logo on one of the smaller pockets.  I was able to fit some papers, the charging adapter, and an external hard drive into these pockets.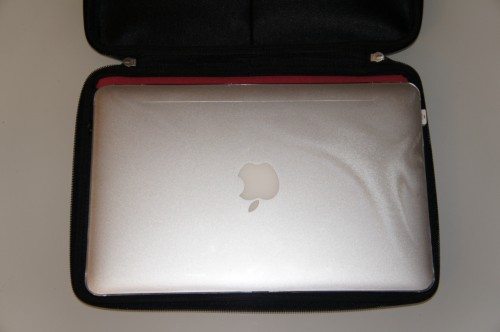 The bottom section is the main compartment for the Macbook Air 11″.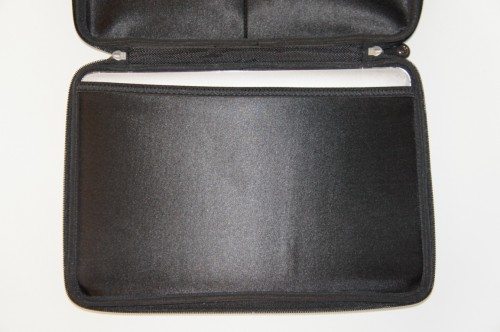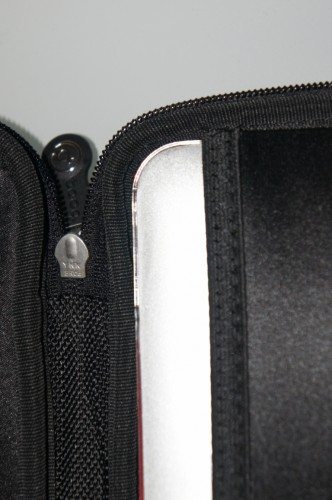 This main compartment was designed for a totally naked Macbook Air 11″.  I have a clear case for my Macbook Air 11″ and it was an extremely tight fit.  It would've been nice if they gave it a little extra room for people with cases.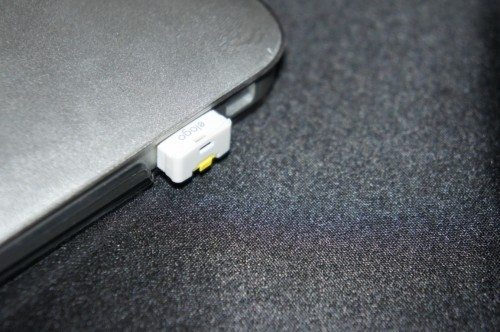 I have an Elago nano microSD card reader that's always plugged in, and that makes it impossible to fit into the main compartment.
If you can get past the 2 weeks of tire burning smell and have a naked Macbook Air 11″ then the Booq Viper Hardcase would be good for you.  It's priced at $49.95, direct from Booq.

Product Information
Price:
$49.95
Manufacturer:
Booq
Requirements:
Pros:

Water resistant
Perfect fit for a naked Macbook Air 11"

Cons:

Smells awful when new
Tight fit if you have a case on your Macbook Air.