We use affiliate links. If you buy something through the links on this page, we may earn a commission at no cost to you. Learn more.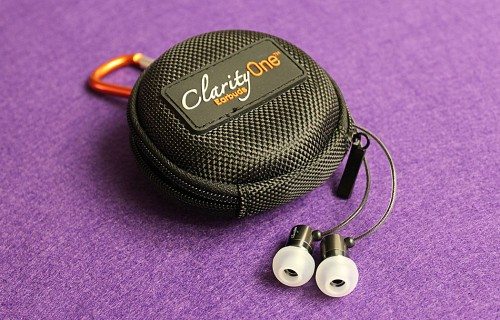 All the earphones I have reviewed fall into two design philosophies: dynamic speaker (looks very much like a tiny speaker) and armature (the same technology used in professional hearing aids). There are advantages and disadvantages to both but the word "unique" seldom comes to mind with either type. I had been reading about the ClarityOne Earphones from PureSound Technologies and became interested. A lot of hype has been built up, and I wanted to see if PureSound really were as unique as claimed.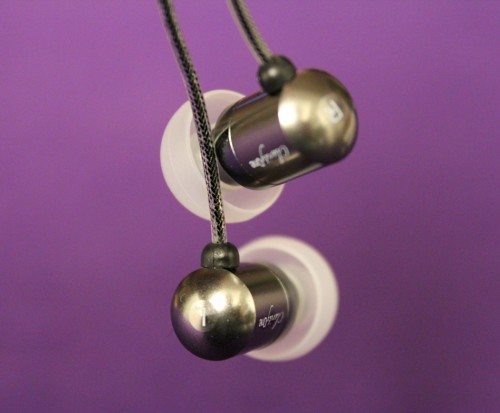 The people responsible for the ClarityOnes are not humble about their product. Their website touts a 12-years-in-the-making product complete with tech-talk and charts. They also claim to have 6 patents with more coming. The focus of the ClarityOne earphone is what they call The PureSound Processor. What exactly is it? Here's PureSound's description:
The PureSound Processor is not a crossover, it is a coupling unit. Unlike traditional crossovers, PureSound Processor's patented technology cancels out the Counter EMF and at the same time provides a two way magnetic brake on the voice coil which "couple" it to the amplifier, therefore allowing it to operate freely with no added distortions allowing for pure sound to enter the system (at Crossover) and pure sound to exit (to the speaker).
That description is followed by talk about the Lenz Law, phase mismatching, low impedance, and amplifier heat build-up. Yeah, I don't understand much of it either. Let's just say that the ClarityOnes don't reproduce your music like other earphones do and we'll leave it at that. If you are interested in all the tech behind the ClarityOnes, you can read it here. It is interesting that PureSound exhibits this much information for an affordable earphone. Usually this kind of detail is only available for über expensive headphones.
Visually, the ClarityOnes don't look all that different from other earphones in their price range. They come in one color only, a light, warm-tinted metallic brown/black combined with a slightly aqua metallic trim. The housing is a lightweight aluminum with a cord that hangs down, which exhibits microphonics – the sound that gets transmitted to your ear when rubbing or tapping the cord. It can be distracting to people new to earphones, but I've gotten used to it. The cord has a friction-free coating that's advertised as anti-tangle. While it doesn't prevent tangles, it comes in handy when you have to untangle them. There are three sizes of silicone tips, which seems a little skimpy considering the price. I would have preferred some flanged and foam tips to choose from.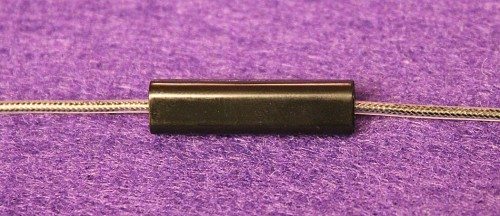 A black, zippered carrying case comes standard. It is soft-lined, with a woven hard shell, with an attached carabiner to click on a belt loop or backpack. Mobile users will appreciate the included touch sensitive mic/control, so you can easily make and receive calls while listening to music.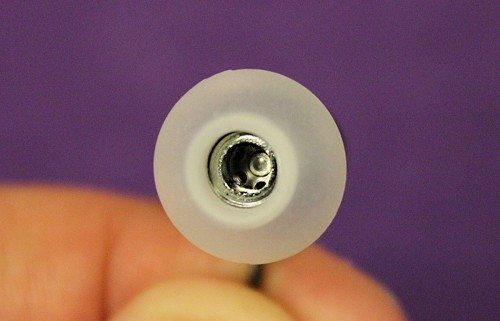 Never miss one of our posts again. Sent MON, WED, and FRI with the latest gadget reviews and news!
There is one surprising omission from the ClarityOnes. The sound tube is completely unprotected by a screen or filter. This may improve audio quality, but it also means that you have to be extra careful with earwax and other gunk that can clog the earphones.
I have listened to the ClarityOnes for over a month now, and I enjoy them quite a bit. The sound signature is somewhere between the accuracy of armature earphones and the warmth of the dynamic speaker type. You might think that this would be the best of both worlds, but it's not always true.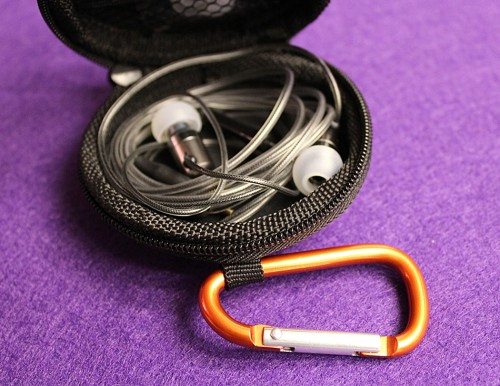 Bass on the ClarityOnes is definitely present, but it's not overpowering or even what I would call heavy. This is a big plus. The bass sounds right. However, if you prefer modern dance mixes and hip-hop, you will probably think the bass is too light and be disappointed.
The mids are more complicated. Some songs sounded positively wonderful, such as the Beatles Remasters. Pick any song from this set, and the musicality and sonics are breathtaking. However, a remaster of Glen Campbell's "Wichita Lineman" sounds just wrong. His vocals are muffled and very flat. When I switched to other earphones, Campbell still sounded off, but not quite as bad as on the ClarityOnes. Part of the problem had to be the recording. It's just that the ClarityOnes weren't as forgiving as other earphones may be.
I also have issues with the treble on the ClarityOnes. Crank them up, and they can become harsh. Granted, you shouldn't even be listening to music at extreme volumes, but some songs demand it. If a particular song is recorded a little bright, the music can take on a brittle quality, which can be unpleasant. Turn the volume down to a safer level, and the balance becomes much better.
"Run Like Hell", from Pink Floyd's "The Wall", borders on disco but it has a potent kick in both Nick Mason's drumming and Water's snarky lyrics. There are instances where Water's sings over himself using multi-tracking, and as one vocal fades out and another begins, there is a – dare I say it – clarity in the mix. Everything sounds pristine and heavy at the same time.
"Rakim", a live concert recorded song from the goth group Dead Can Dance, features a sparkling dulcimer played by lead vocalist Lisa Gerrard. You can hear each individual string being struck by the hammers as Gerrard flies through her playing. This could easily have become a blurry wall of sound, but it didn't. It sounded fresh and new, even though I've heard the song countless times.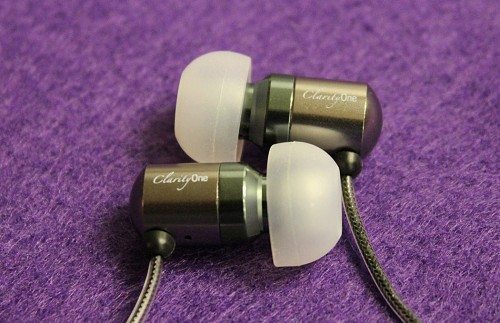 If you are on a budget, have an ear for accuracy, and prefer a warm sound, PureSound Technologies ClarityOne earphones offers what usually comes from more expensive earphones. As long as you aren't a bass head or trying to give yourself permanent hearing damage, then these may be what you have been looking for.
Product Information
Price:
$129.99 US
Manufacturer:
PureSound Technologies
Retailer:
ClarityOne
Requirements:

Audio source
Mini plug port

Pros:

Good mix of warmth and detail
Well made
Light
Bass is not overpowering

Cons:

Microphonics
Only three tips choices