We use affiliate links. If you buy something through the links on this page, we may earn a commission at no cost to you. Learn more.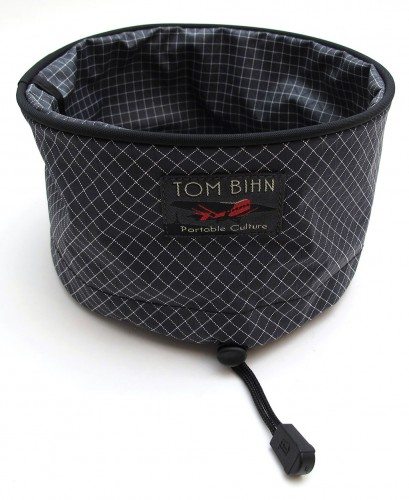 We've all done this… We get to our travel destination and take all the stuff out of our pockets and dump it on the nearest table. At some point or another, we have problems finding object x because we set it down somewhere in our room and can't remember where. The Travel Tray from Tom Bihn is an elegant and easy to use solution to this problem. It will keep all your doodads and whatsits in one place so you'll never have to run around your hotel room trying to find a misplaced item. Let's take a look.
Note: Click the images in this review to see a larger view.
The Travel Tray made of a very strong and light weigh nylon ripstop material called Dyneema. It is available in 4 colors: Steel (Grey), Iberian (Red), Solar (Yellow) and Ultraviolet (Purple). I was sent the Steel version to review.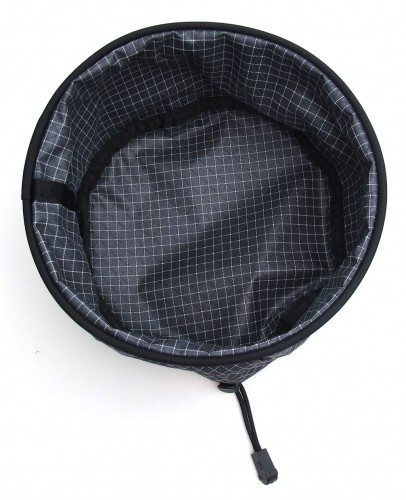 The way the tray has been constructed, allows it to keep a bucket like shape that is ready to hold all your gear. The "bucket" is approximately 7 inches across and 4.5 inches tall.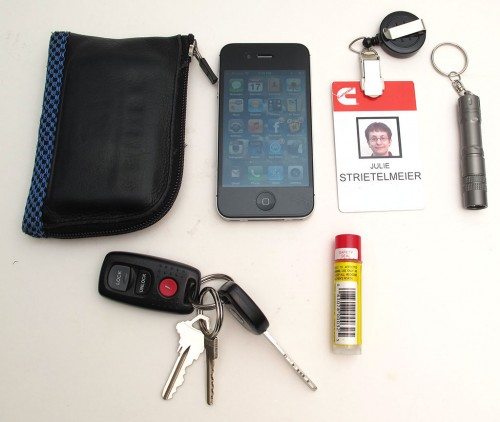 Here are a few items that I'll use to demonstrate how the Travel Tray works.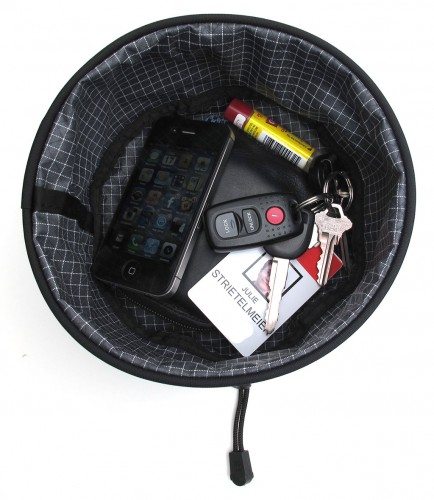 Just drop them in and you have a nice little home for all your gear that will be easy to locate when you need to retrieve an object. Easy to use and useful. But wait, there's more…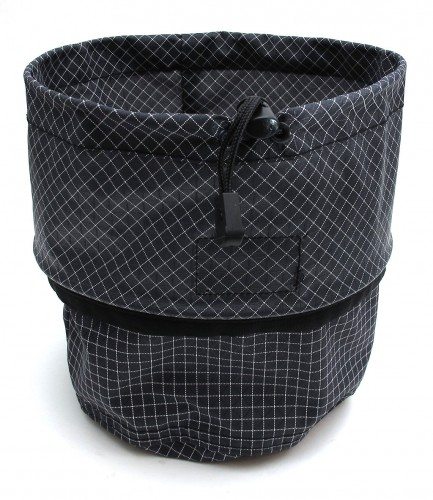 The sides of Travel Tray can turn up to create an even larger bucket, or you can secure the items by cinching the top closed.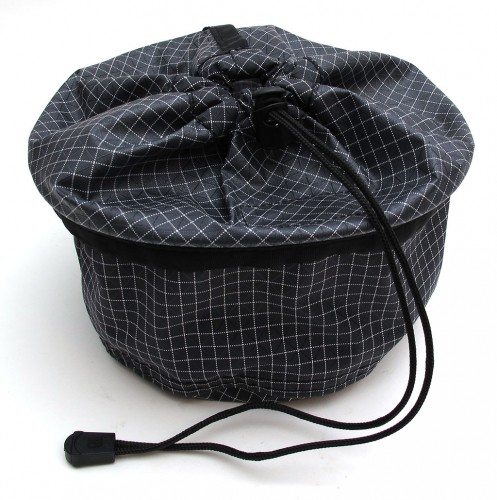 The spring loaded lock on the cord keeps the edges closed.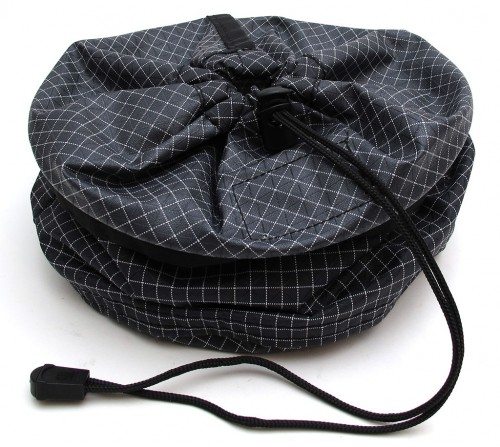 You can then compress the tray to make it as flat as possible for storage inside another bag.
Upon close inspection, I could not find any flaws with the materials or construction of the Travel Tray. It's a great little accessory that frequent travelers will appreciate. It's definitely going with me on my next trip.

Product Information
Price:
$22.00
Manufacturer:
Tom Bihn
Pros:

Useful
Cinch close top
Retains shape

Cons: