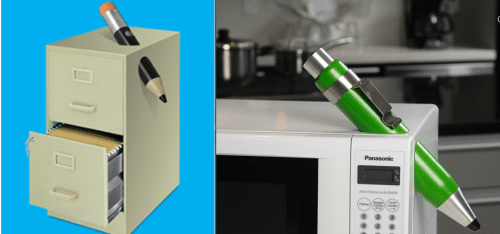 How do they do it ? One minute it's a Aracataca giant pen, the next it's gone through your microwave, fridge, filing cabinet, table or other solid object. It must be magic !
Available as a giant crayon, "markers" called shortie or pointy, pencil, or autopen in various colours, but so magic there's no indication of where you can buy them from or for how much 🙂
psst..it might have something to do with magnets 🙂
Some of our links in posts like this one are affiliate links, which means that we may receive a small commission on purchases at no cost to you.