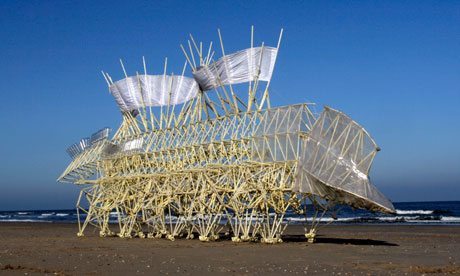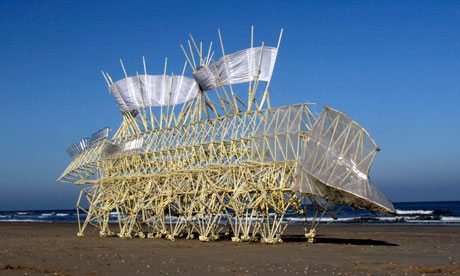 Dutch artist Theo Jansen creates "lifelike" kinetic structures using plastic tubes and lemonade bottles.
Not a product you can buy, not sure what practical use, not sure what else I can say, but I think it's cool and hope you will too. So sit back and enjoy. 🙂  Watch the video after the jump.
Some of our links in posts like this one are affiliate links, which means that we may receive a small commission on purchases at no cost to you.