We use affiliate links. If you buy something through the links on this page, we may earn a commission at no cost to you. Learn more.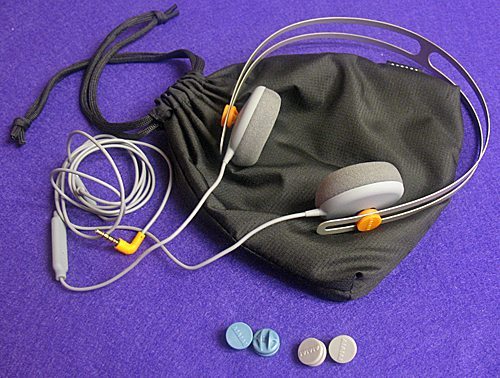 A while back, I reviewed the retro Koss PortaPro headphones and gushed over how well they sounded especially considering their price and how comfortable they were regardless of price. For some people however, the PortaPros looks were – well – just so 80s. I would imagine most people listening to headphones today don't remember the 80s, so the PortaPro's retro look is lost on them, but the sound quality shouldn't be. There is now what I consider a modern version to those classic headphones called Tracks from Aiaiai (pronounced eye-eye-eye). Aiaiai also makes the wonderful TMA-1.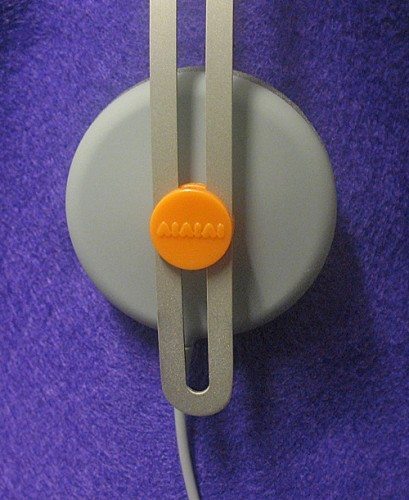 If you are a fan of European design with its clean lines and "form follows function" method, you will love Tracks. This is how headphones in the 21st century should look, especially since they have become such a fashion accessory lately. I am astounded how simple the Tracks are and how cleverly everything works together. There is nothing included that is not absolutely necessary. It is simplicity at its best. They even won the Danish Design Prize for 2010-2011.
The Tracks come with 40mm drivers, which is pretty standard for this price range. They are 32 Ohm, so any portable device can drive them easily, and their frequency range is a respectable 20-20,000Hz. Again, all standard fare. What matters is what a headphone does with those numbers and the Tracks handle those numbers pretty well.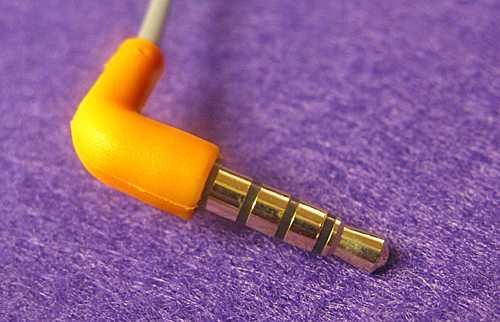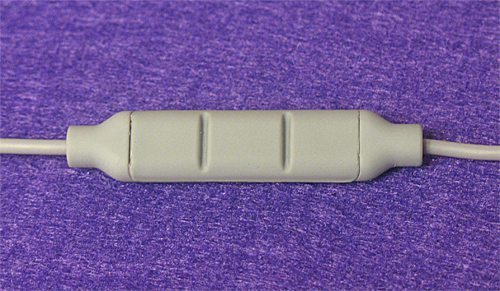 There are four simple, muted color choices, with brighter-colored connectors. I have gray with an orange, gold-plated miniplug connector. It's all very unobtrusive. They also come with a 3 Button in-line microphone with all/music/volume control, something almost required in today's portable world.
The headband is stainless steel with no padding. It's not needed.  The Tracks are so lightweight that after a while, you may forget you are wearing them. The pressure they exert on your head is just enough to stay put during normal activity and never became uncomfortable, even with hours of straight use.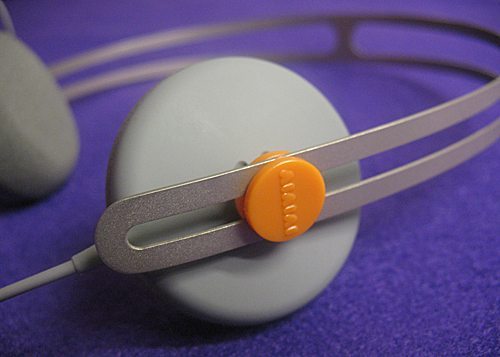 Adjusting the ear pads on the Tracks is uniquely simple. There are small buttons that snap on the ear pieces and can swivel in any direction for a better fit. Those same buttons are grooved to fit in a slot cut into the headband so it can slide up and down to fit just about any head.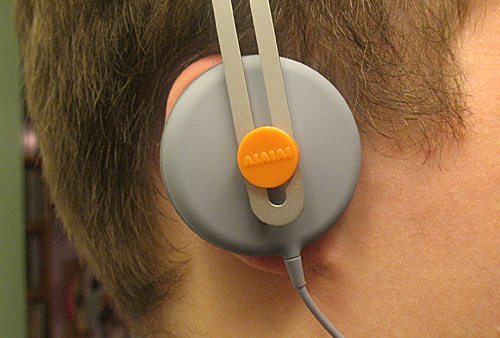 What bothers me about this is my setting was at the maximum, so there will be some people whose head the Tracks will not fit. My head may be big, but I've seen bigger. The photo shows my son wearing them because his head is more "normal." If you are on the larger side of life, I would try before you buy if possible.
While the outer edge of the headband is smooth and finished, the slot that allows the plastic button to slide has sharp edges. They're not sharp enough to cut fingers, and Aiaiai has cleverly inserted a steel track within the small plastic button to prevent the sharper edges from gouging into the plastic. Aiaiai supplies two, differently colored button pairs for replacing whenever the color-changing mood strikes.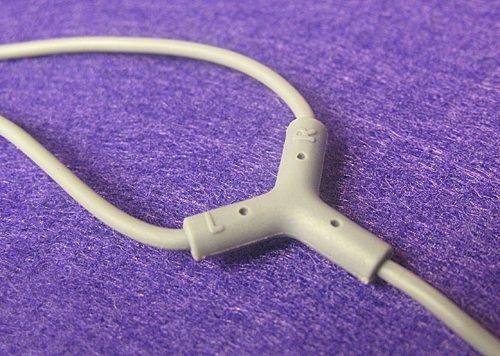 The Tracks should work well for commuting. There is some sound leakage since these are an on-ear design, but unless you are in a quiet environment and have the volume loud, it shouldn't be an issue. Alternately, you should be able to hear enough traffic and trains to help make your commute safer.
The Tracks lean towards the warm side. What that means is that the bass is a little more  prominent at the expense of accuracy. While I admit this is what most people prefer, my tastes are for a more neutral, unbiased sound. Having said that, the Tracks' sound is quite pleasing. I have listened for hours with no listening fatigue. That's important, because if you can only listen for an hour or so and then they become uncomfortable, what good is that? Distortion will occur when the volume is pushed to punishing levels, so don't do that. Also, some songs – depending on many factors – seem to distort at lower volumes which doesn't happen with better, more accurate headphones. But those same headphones can cost up to three times as much, so there you go. The songs that work well for the Tracks are mostly rock, some classical and jazz. Stay away from bass-heavy music, unless you are a total basshead.
One of my favorite songs in the late 60s was "Mechanical World" from the first album by the California psychedelic group, Spirit. Its blend of strings and overblown production with jazzy riffs was – and still is – way beyond what a lot of other musicians were doing. No one could mix distorted guitar with straight jazz like these guys. They were amazing. The Tracks' warm sound is a perfect balance for the bass-light mix used on this album accentuating the bottom end just enough.
Roxy Music's second album was the last one Brian Eno appeared on and he plays like he knew it. "In Every Dream Home a Heartache" is one of those songs that creep up on you with its Eno-inspired noir atmosphere with a sinister, delightly banal monotone vocal by Bryan Ferry. When it finally dawns on you what Ferry is singing about, all "you know what" breaks loose with blistering guitar work from Phil Manzanera. Listening to this song is a lot of fun with the Tracks. These are forgiving headphones, so any harshness (some Roxy Music songs exhibit very high frequency edginess) is smoothed over nicely without much compromise with the accuracy.
Bass was very noticeable on the classic "49 Bye Byes" from Crosby, Stills and Nash on their remastered, first album. While it wasn't boomy, it was too much on the heavy side for my tastes. This song has sounded better with other headphones.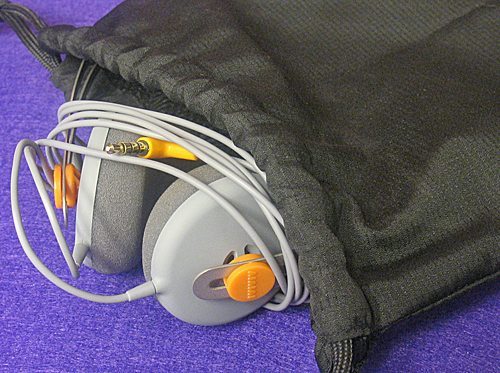 It seems that the Tracks headphones can improve the sound of many different songs, though not ones that are already bass heavy. Its warm-leaning sound, combined with its admirable comfort and iconic design could make just about anyone happy to have them.
Product Information
Price:
$85 US
Manufacturer:
Aiaiai
Requirements:
Pros:

Warm, forgiving sound
Extremely comfortable
Danish simplicity and design
Good Price

Cons:

Not the most accurate, but very good for this price range
Distortion at loud volumes