We use affiliate links. If you buy something through the links on this page, we may earn a commission at no cost to you. Learn more.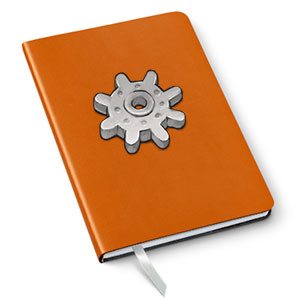 Dear Gadget Diary,
Gadgets have been keeping me busy the last couple of weeks with the iPhone 4S and now the Kindle Fire. I've only had the Fire for a few days, but my initial impressions are that it's no iPad. But for $199, it's a nice little tablet. I don't want to make any snap judgements though, so I want to use it awhile longer before I post my full review. I should be receiving an HTC Rezound review sample tomorrow. I'm excited to try it as I haven't used an Android phone since my Motorola Droid X.
Jeanne and I went back up to Indy to the GRT Glass Design Studio yesterday to pick up the glass tiles we made last weekend. For the 2 of you that are interested, here's how the tiles turned out (see my last diary entry for more info…).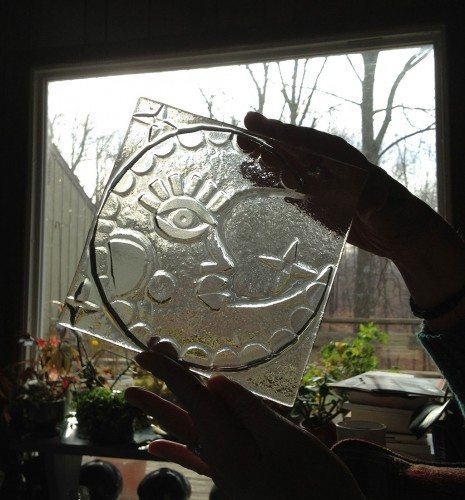 This is the first glass tile that I made back in October.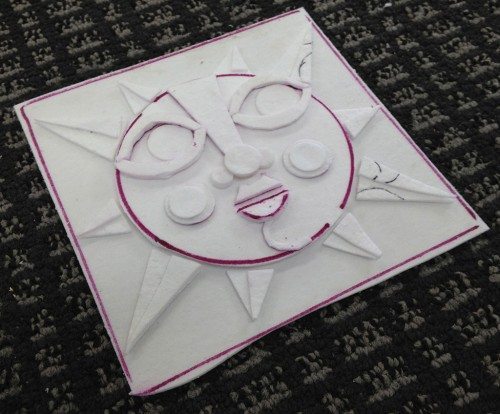 We attended a 2nd class last weekend and here's the pattern I used. I wanted to make a sun to go along with the moon.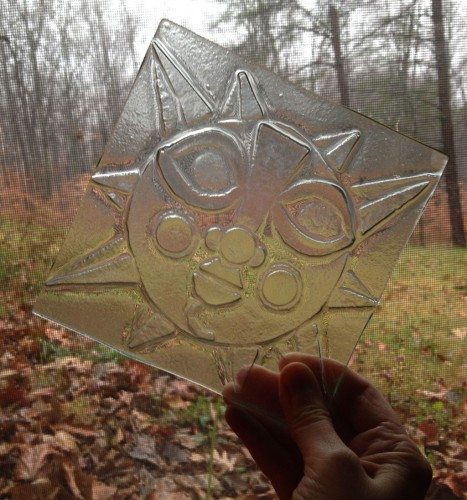 This is how it turned out. I like the moon better 🙂
After that, we drove back down to Greenwood to check out the Barnes & Noble bookstore. I was really amazed that the mall parking lots were so full. No one would know that the US is having economic troubles by the crowds of people we saw shopping.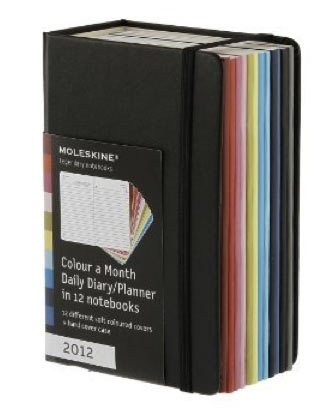 After my usual perusal of the magazine section, I headed over to the notebook and journal area. I almost bought a boxed set of monthly Moleskine Daily Diary Planners. The set contains 12 individual Moleskine Volant notebooks. One for each month, in a different color. The price was $39.95, but using that handy dandy ShopSavvy app on my iPhone 4S, I found that I could buy the same thing through Amazon with a $13 savings. I did end up buying a set of Moleskine Volants and two sets of Cahiers notebooks though. I'm currently obsessed with trying to find a perfect way to keep a daily journal on my iPhone, iPad or good old paper. I think paper is going to win the battle, but I'm not sure buying a bazillion notebooks is helping. In the process, I've become a notebook addict…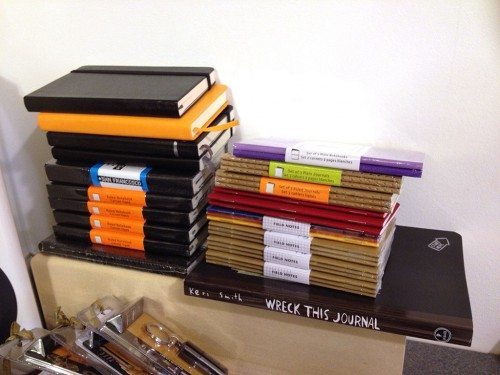 I guess there are worse things to be addicted to right? 🙂
In other news, I found two iOS apps that are saving me time and effort. If you do any type of business where you have to sign forms and then fax them to someone, you know how inconvenient it can be to print the form, fill it out and then fax it. I don't even have a fax machine, so I usually have to scan the document and then email it. One app is called Sign-N-Send.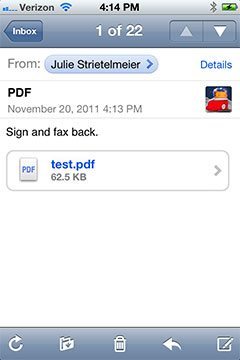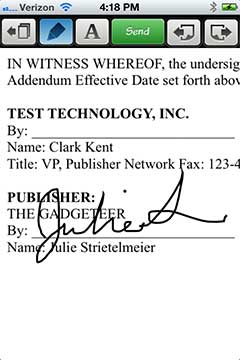 It allows you to open PDFs or Word documents directly from your email and then use your finger or a stylus to sign your name or type text into fields. You can choose different colors and even highlight text. Moving text blocks around on the iPhone's small display is challenging, but it's definitely doable if you need to sign a form and get it back to someone quickly. FYI: the free version of the app puts a full page ad as the first page of your document.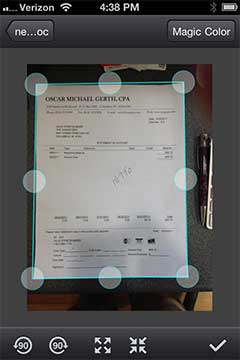 Another app I purchased recently is called CamScanner+. With it, you can use the camera in your iPhone to take pictures of documents and turn them into PDF files. The PDF files can then be emailed, uploaded to Evernote, DropBox, Google Docs and more. This app has a lot of features that make it worth the $4.99 price. It can do multi-page documents, enhances color, auto crop images and you can even search for text inside the created PDF files.
There are many scanner apps in the app store. If anyone would like to suggest a better solution to using Send-n-Sign and CamScanner+, please do.
I wish everyone a wonderful Thanksgiving Day this week. We have a little 'gift' for you that will hopefully keep you awake after dinner Thursday. We'll be bringing you a nice selection of holiday gift idea reviews. This year we have so many, that we're going to spread them out over 3 days. So get ready!
And lastly… I have received several emails lately asking how I'm doing health-wise. I'm happy to report that I've been back to work (day job) for a month now and am almost halfway through my radiation treatments with no side effects (knock on wood) yet. So things are going great and I plan to keep it that way! 😀