The Gadgeteer is supported by readers like you! If you buy something through links on our site, we may earn an affiliate commission at no cost to you. Thank you! Learn more.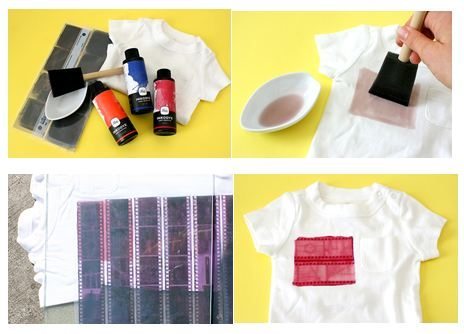 Finding it hard to get your old film negatives processed these days ?  Process and print them yourself…..on your clothing.
Lumi's Inkodye Photo Fabric Dye Kit uses a dye that develops photos on materials like fabric or wood when exposed to sunlight. You can use negatives or even small objects to create images out of silhouettes.  Paint the dye on, put a negative or silhouette  on top, and place it in the sun.  The UV light develops the film  on the material, and next time you're out in the sun  you print will  change colour in front of you.
The dye comes in 3 colours so you'll have to mix if you want other colours.
Available from Lumi for $11.95 per 4oz bottle.