We use affiliate links. If you buy something through the links on this page, we may earn a commission at no cost to you. Learn more.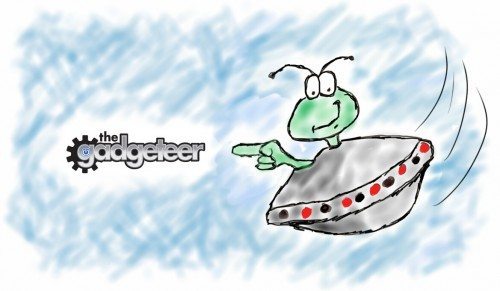 "The pen is mightier than the finger"
-Ian 2011
(Apologies to Edward Bulwer-Lytton)
Let me start this article by saying that if you're looking for a technical review of the new Lenovo Thinkpad Tablet then this is not the article for you. There's quite a few speed and feed reviews out there, but what I want to cover here is how the "business grade"  Thinkpad Tablet differs from most of the other tablets out there in the market, and how these features  work for me especially in regards to its pen input.
Still interested ?  Read on ……….
I've stated in several forums (including this one) that I thought that the 7″ tablet format was what I believed to be the perfect form factor to me, however when I was offered a (very) good deal on a Thinkpad Tablet I had to have a long, hard think if I really wanted to purchase one. I didn't want to blow money on something that was basically just a bigger version of my Samsung Galaxy Tab 7″, even if it did have "bigger and better" specifications. After reading many reviews of the unit it became clear that the pen input really set this unit apart from all the currently released Android tablets out there. I could see where this could be potentially very useful.
It's worth noting that I have played with various pen based Windows units through the years, and to me they were never quite good enough, or didn't have that killer app, or didn't fuse into the total pen/tablet experience.
95% of this review has been written with my Thinkpad Tablet, all the text, all the pictures, the whole lot. Note that this is meant to be more of an "experience" article rather than a hardware or software review.  All apps are available from the Android Market except Mobile Notes (which is OEM only) – some free, and some fee-based, and some in both formats.  It's worth noting that many of them will work without a pen as well.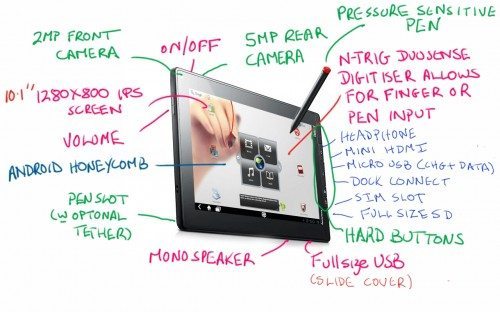 Firstly some semi-technical stuff that differentiates this tablet from most of the tablets on the market (and a chance to demonstrate marking up a jpeg 🙂 ).  While some of the features individually exist on any other tablet on the market today, the Thinkpad is the only one with this unique combination of features.
Full size USB – allows use of USB keys, hard drives, keyboards, mice
4 Physical function buttons ( Orientation Lock/Browser/Back/Home )
Full Size SD – easy transfer of information from notebooks and digital cameras
Optional plugin keyboard folio case
10.1″ Duosense touchscreen that allows for either finger input or the Thinkpad Pressure Sensitive Pen
It's the last feature that really stands out here. I've had some form of PDA since the days of the early Sharp Organisers and the Palm 100; however, since then I've never found a PDA/Tablet that really suits my needs for taking everyday notes.  Now I don't actually write much these days (as you can probably see from the quality of my writing in the picture above 😛 ), but I still carry a diary or a notebook and pen with me wherever I go just to jot down notes or doodle pictures.  Keyboards, whether physical or virtual, have never done it for me while say taking notes at a client visit. It's just not fast enough and to me seems a bit intrusive during a meeting. The idea of being able to write notes was very appealing, but how well would they work in real life ?
The included OEM app for the pen supplied with the tablet ( Notes Mobile ) allows you to create notebooks to classify your information and supports pen pressure.  It supports automatic OCR,  freehand, or a combination of both.  You can also write in freehand and convert it to OCR later. Here's an example of freehand: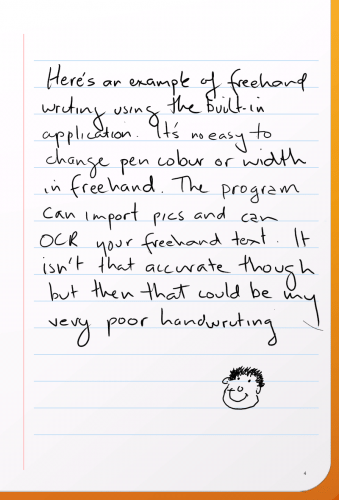 And here it is after it's been OCRed: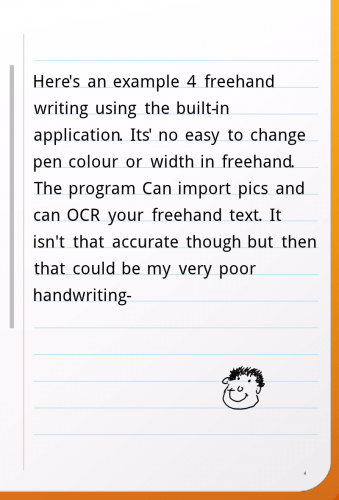 Actually , if you look at the translation above, the OCR isn't that bad given my chicken scrawl… 🙂 It does have some cool features like being able to scribble things out to delete them and a long vertical line will add a space.  As an included app, this works pretty well. Changing OCR font, pen size or color isn't intuitive, quick or easy while working, and the recognition still isn't 100 percent -but as mentioned in the note, that might just be my bad handwriting 😛  The program is quite useful for writing short notes that you require OCRed and then shared into Gmail or Evernote.
One of the bugbears currently is palm rejection.  The screen basically has a single digitiser that  detects capacitive (finger) input and  active (pen)  input.  When the pen's being used, palm rejection should disregard finger/palm input; however this seems to work in varying levels in the different applications. With the badly implemented apps, you end up with artifacts on your picture/note/form where you've rested your hand. Have a look at the Notes Mobile screen above, and in the bottom right there's a small dot. That's an artifact from where palm rejection hasn't worked properly.
Primarily the tablet will be used for work purposes. Below is an example of a typical page of notes I might take during a client visit. This is created with Quill, which was itself developed on the Thinkpad Tablet.  There's no notebook support in Quill   ( V7.0 – 28/12/12 now supports notebooks) and  you can use a tag system to sub classify your notes.  Quill supports the pen pressure and makes it easy to do all the things you need to do, like changing pen size and colour (though it could be easier) . Palm rejection works perfectly 🙂 On returning to the office or wirelessly, I can then attach my notes to an email, an appointment, or into our CRM system for future reference. For freehand notes, this is really where the tablet, pen and software come into their own. This is currently my must have app for freehand notes and workflow.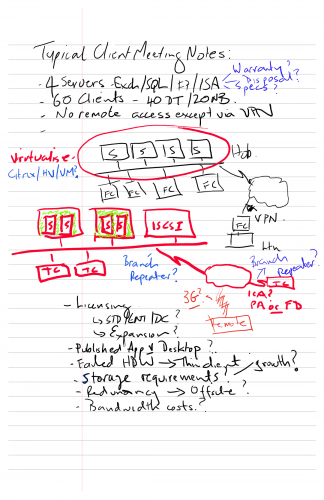 Ever been emailed a PDF form that you have to fill in and email back?  This normally involves printing out the file, filling it in with pen, scanning it back in, and then emailing it off. The same goes for papers for comment or approval or photos etc. With the Thinkpad Tablet and EZPDF you can fill it in with the pen and send it back. You can fill in fields, highlight and annotate in different colours and font sizes. Very useful 🙂  If I can get PDF's of presentations I can see myself using this during training or conferences to write notes during the sessions.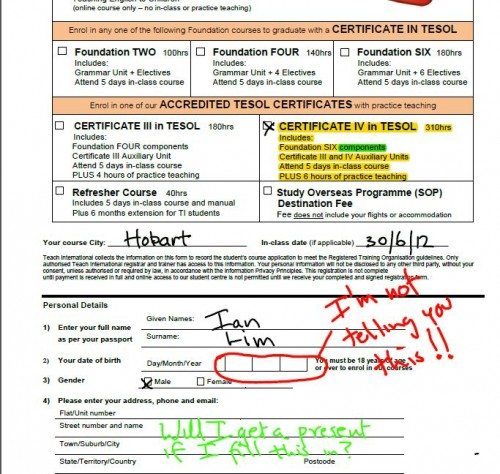 I'm a bit of a doodler as you can see from my headline picture on this article. The pressure sensitive pen and the right app allows you to digitally doodle. Autodesk has released Sketchbook for Android. It supports layers, heaps of pens and effects and much, much more than I'll ever use. Note the varied thickness and trailing in some of the lines due to the pressure sensitivity. While it's not as good as a dedicated graphics tablet you can see that the results can be quite good and all this on a single fully contained portable device that is as small as a normal graphics tablet by itself. Here's a quick pic I created while watching tellie last night. You can also use Sketchbook to markup and change graphic files as well ( as per my Tablet "spec" sheet above ).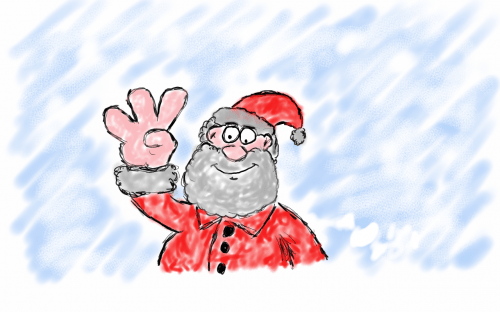 All the programs above have the capability of being able to export your creations into a variety of  apps including Evernote, Dropbox, Gmail etc.  So getting information off your device after creation doesn't mean having to connect it to your PC or muck around with SD Cards.
All in all I'm really enjoying the experience with the Thinkpad Tablet. The pen adds a new dimension to portable tablet computing. You of course require the right apps to be able to support the pen and to be able to make the pen fit into your workflow.
I'm still finding more and more uses for the tablet everyday and think that the pen support really has the potential to take my mobile computing up to the next level.  I'm slowly working through how this unit fits my work flow, both personal and business. Hopefully it's a sign of things to come in the mobile computing space and well worth having a look at if you're given the chance.
Addenum ( 20/11/2011 AEDST ) :
Based on the comments received  I've just created the below video.  This is my fully loaded Tablet not some cleanskin demo model that's tweaked or modded .  It's an attempt to show the workflow to create a document in Quill, exporting the document to GMail and then using Myscript Stylus as a keyboard replacement to complete the email.  This is to demonstrate the speed, accuracy, responsive of the tablet that can't be conveyed in still pictures.  Probably a bit slower than in real life than normal as I had to use at an unusual angle to film properly 😛  and was making it up on the spot. Enjoy ! ( and if you don't I apologise in advance but I can't give you that 4:04 minutes of your life back 😛 )
Product Information
Price:
From $499 for the 16GB Wifi Only
Manufacturer:
Lenovo
Pros:

Dual capactive and active pen input adds a new dimension to Android Tablets
Accurate digitiser
Fast digitiser ( in most applications )

Cons:

Palm rejection not 100% in all programs
OCR still not 100%
Not many pen support applications
Note that these are functions more of the software than the hardware.