We use affiliate links. If you buy something through the links on this page, we may earn a commission at no cost to you. Learn more.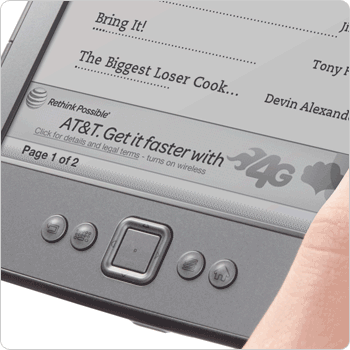 An Amazon Special Offer to convert your new Kindle " with Special Offers" to "without Special Offers" has just been released. Whether there's been too much confusion among new buyers of Amazon's new budget ereader about what they were actually purchasing or for some other reason there's now a way to remove those "annoying" ads without having to resort to hacks.
To deactivate:
Login to Your Account/Manage Your Kindle / Manage Your Devices In the Subscribe column, click Edit next to your K4  then follow the instructions on the screen.
The charge to do this is $30, the "discount" receive for initially purchasing  a unit with advertising. There doesn't seem to be a way however to turn the Special Offers back on or to change a "without Special Offer" Kindle to enable the advertisements ( and get a $30 credit 🙂 ) .
This is only supported on the new Kindle (K4)  and not on the Kindle Keyboards (K3)
I received a Special Offer K3 as a warranty replacement even though they're not supposed to be supplied outside of the US.  Though it's my son's and not mine I actually don't find the ads that intrusive and it looks like there are some good offers available.  I'm yet to see if the offers will work outside the US however.
Did you save money and purchase a Kindle with Special Offers  (either K3 or K4 ) ?  Have you saved money using the Special Offers ? Do the ads  bother you ? Will you be deactivating ?