We use affiliate links. If you buy something through the links on this page, we may earn a commission at no cost to you. Learn more.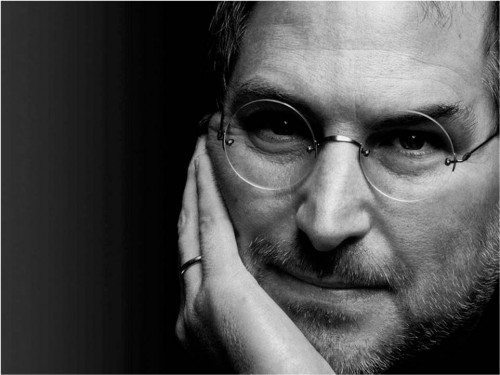 I've been accused of being an Apple fangirl, but you'd be surprised to know that I'm a recent convert.  There were years that I had nothing but contempt for Apple products.  I thought they were over-priced and ugly.  I thought people who said you could just open them up and get down to work were fooling themselves, to put it nicely.  I liked my old IBM clone just fine, thank you.  I liked clicking around with my noisy keyboard.  I liked DOS, and I didn't need a mouse for "pointing and grunting", as I described it.  I wouldn't even walk into the Apple section at the local CompUSA store.
Then I saw an iPod, and I needed one.  I eventually got one after Apple saw the light and allowed them to work with real Windows computers.  That was just one little blip; I didn't have a problem yet.  I began to notice how beautiful Apple computers were becoming.  I still would kill for one of those clear easel-style monitors.  I started to wonder how difficult it would be to put Windows on an Apple computer.
Then I saw my first iPhone commercial, and I told my husband I wanted one of those to use instead of my iPod (still the original one I bought).  When Apple introduced the iPod touch, I was tempted.  I was doomed when the introduction of the 2nd generation iPod touch coincided with the opening of the Greensboro Apple store.  We bought three touches, and I was on the slippery slope to fandom.  I firmly believe the iPod touch is the gateway drug that leads to harder, unibody things.  I was truly converted when I got my first iPad thanks to Julie.
What I didn't realize at the time was that I was being lured in by the evolution of Apple products as directed by Steve Jobs.  I didn't know the man, and I don't know much about his personal life.  None of that matters to me.  What matters is his genius and how it has impacted my life.
I think there are some true geniuses in this world, not necessarily as defined by an IQ test.  I think some people "hear the music of the spheres" and they can translate that beauty into something for the rest of us.   Frank Lloyd Wright heard it, and he made buildings so beautiful that I have literally cried as I walk into them.  Einstein heard the music, and we are still finding ways to prove his "transcription" of the physics of that music.
I think Steve Jobs also heard the music.  He translated it and harnessed it into products powerful enough to help us do our jobs, simple and intuitive enough that young children can play on them and learn, fun enough to provide us with hours of entertainment (when we aren't using them for our jobs).  Most importantly to my family, his products have found a way to bring this to people with disabilities who can't easily use other computers.  My story of George and Gracie shows how his simple little tablet is helping George recover his life after a devastating stroke.
Yes, I'm an Apple fangirl, and I'm damn proud to be one.  I think the world is a poorer place today.  I hope the folks at Apple will be able to continue bringing us wonderful products that still have a touch of Steve's "music."
Steve was a giant.  It's his shoulders we'll stand on as we go forward.