We use affiliate links. If you buy something through the links on this page, we may earn a commission at no cost to you. Learn more.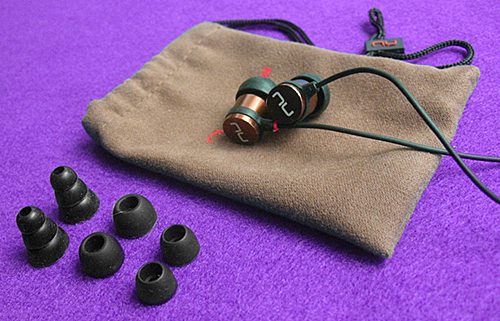 In the past, I have reviewed some outrageously expensive – and outrageously good – earphones. But let's face it: The vast majority of music lovers either can't afford to or just won't shell out the bucks to achieve that last bit of audio perfection. And truth be told, most decent earphones sound about 75-85% as good as the best earphones available – at any cost. And more truth be told, some of those same decent earphones sound incredible. High-end audio company NuForce makes a pair of earphones that sound really good. When you see the price, however, that sound becomes incredible. The NE-700M are Nuforce's newer range of earphones made for people who want to upgrade their listening experience without surrendering their wallet or first-born in the process.
At $75, the NE-700Ms are a bargain and a half. Not only do you get an earphone which should satisfy most bassheads, but also a handsfree mic for your iPhone, iPod Touch or   Blackberry Storm. If you don't need the mic, there's the identical – sans mic – 700X for $65. The 700M is made of a copper-colored, machined aluminum for the housing with 8mm dynamic drivers. What this means is you will get plenty of warmth and bass. NuForce claims that the use of aluminum minimizes vibration. Well, there may or may not be advantages to that, but others use wood for various good reasons and some use plastic. While I'm sure each material has its pros and cons, the aluminum housing looks and feels much more expensive than it is.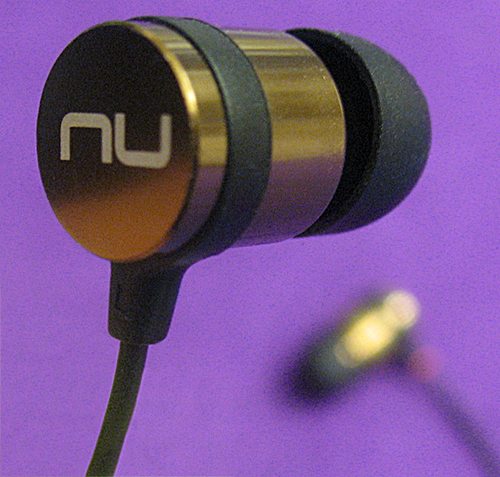 The use of dynamic drivers helps hold down costs while making the music have a richer, more forward sound. Any armature drivers in this price range – I'm not even sure they exist – are going to sound much more analytical. Dynamic drivers are usually more earthy and analog sounding and are also good at covering a multitude of audio sins like low resolution MP3 files.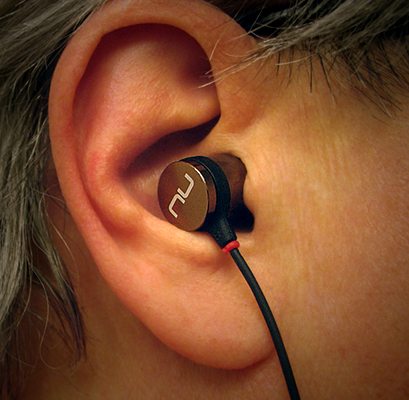 As with all earphones, the seal you can achieve is everything. Unless those earphones are snug in your ear, forget getting decent sound, especially bass. Unfortunately, the NuForce tips just didn't give me that all-important seal. I had to use some tips from another company's pair of reviewed earphones to get the seal I needed. I seem to have this problem with a lot of earphones – especially dynamic driver models with their wider sound tube. If you find that you have similar fitting issues, Comply makes foam tips for just about any model earphone available today.
With the fit issue solved, I tested the 700M on many genres of music using both high and low resolution files. I quickly discovered that while the 700Ms made low-res MP3s sound pretty good, conversely, they couldn't bring out the ultra clarity of higher bit rate lossless files like more expensive earphones can.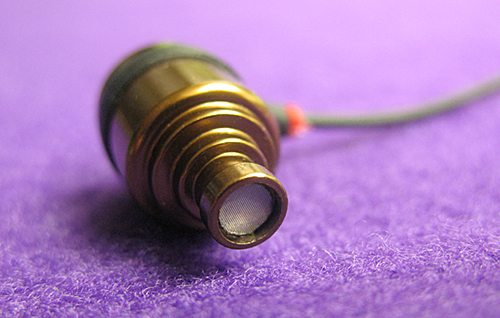 "Motion and Heart" from Orchestral Manoeuvres in the Dark's album, "Organisation" has a bass beat that will loosen teeth fillings. The 700M handled this thumping like a champ. There was no distortion up to the audible pain threshold but there was a very slight sibilance at full volume. "Organisation" was recorded in the 80s, so I decided to try a newer OMD song with more modern mastering; "The Right Side?" from "History of Modern." This catchy, synth-based pop gem is just full of hooks that grab your attention. Once again, the bass was heavy, but still clean on the 700M. And once again there was a slight sibilance at full volume. But really, if you hear that sibilance, then the volume is set way too high. Can you spell tinnitus?
The synth wash of Moby's "Love of Strings" from "18 B Sides" employs a wall-of-sound approach that sounds inviting on the 700M. Once again, Moby, like OMD, uses hooks expertly to draw the listener in, but this song could border on brittle with lesser earphones. Not here. It sounds great.
The Bee Gees "First of May" from their masterpiece "Odessa" features the low vibrato  of cello and the high tinkling of triangle. Here is where the 700M is stretched. They don't seem to handle the audible range as effectively as I've heard on more expensive earphones. There's a harshness present throughout the album as well.
Alison Krauss and Union Station's new album, "Paper Airplane" is a good test for the 700M clarity. The song, "Dust Bowl Children," has guitar, banjo, and fiddle played to perfection. On the 700M, you can hear each string plucked on the guitar and banjo as well as the occasional string squeaks from the guitar. The guitar players in my family love this sound, because it makes the playing sound more authentic. That's the earthy sound mentioned earlier that the 700Ms seem to be made for.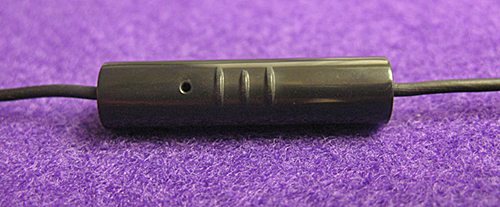 As with most earphones,, the mic is on the left wire. To receive a call, just squeeze the mic button and squeeze again to hang up. You can also pause and skip songs with the mic button, but I've always felt this is more bothersome to remember than just using the iPod controls instead. But that's just me.
The NuForce 700M earphones come surprisingly close in sound to earphones costing a lot more. Not only is the build quality close to the more expensive earphone choices, in many ways, it is as good. If you are on a budget – and who isn't today – then you don't have to compromise much to get decent audio at a more than decent price. The 700-Ms are a true bargain.
Product Information
Price:
$75 US
Manufacturer:
NuForce
Requirements:

Any device with a 3.5mm plug

Pros:

Sound great for this price range
Very well made
Included carrying pouch

Cons:

Had to use someone else's tips to get proper seal