We use affiliate links. If you buy something through the links on this page, we may earn a commission at no cost to you. Learn more.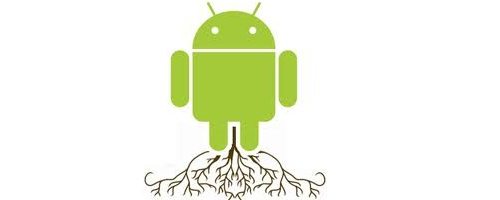 Smart phones are just small computers, and one thing that almost defines a computer is the fact that you can find some way to rip out its operational guts and replace them with something you like better. Some of us think this is not only beneficial, but that it can be fun! There is a risk, of course, that things will not go right and you'll end up making your device a 'brick'.
The process is called 'rooting' when you apply it to an Android phone ('jailbreaking' on the iPhone). Some Androids root easier than others, and thanks to the work of some really courageous and brilliant people, rooting the Sprint HTC EVO 4g is pretty easy nowadays!
There is a certain risk- not only can you make your phone a brick, it may make it tougher to get it serviced or it may just stop doing some of the things you want. On the other hand, there are a lot of benefits. You can finally dump the programs the maker or carrier dumps in it; you can find new operating systems (called ROMs in the Android world (and they technically are not 'operating systems', but it's close enough for my purposes.)) that offer benefits you are looking for, like better battery life or free wireless tethering; and you can spend entire evenings of just messing around with things!
What finally pushed me over the rooting edge was an article at the site "Good and Evo" entitled "How to convince your significant other to root her EVO 4g" Darn it- I wanted all those benefits! I am a Techno-Warrior! I could do this! Especially since I remembered that shortly before this article came out, there was a related one- "Complete Guide: How to root, backup, and flash new ROM and kernal to your EVO 4G". This excellent article walks one through the process very carefully and easily. The programs 'ROM Manager' and 'Titanium Backup' really do make a big difference- with your initial rooting and working with other ROMs later. Another thing that added to my courage was another article on the same site- "How to unroot your EVO 4G".
Like I usually do, I started the project later at night than was smart, but it did not take nearly as long as I was afraid it would. What I did not figure on was how much time afterwards I would mess around with stuff. I also forgot that all of my settings, like alarms, would be erased- oops!
The step-by-step instructions were a delight to follow- well-documented and described. The only glitch I ran into was step 6 in 'Flashing a Custom ROM'-the whole  'press and hold 'Volume Down' and then press 'Power' until the menu comes up.' What this and similar instructions forgets to mention is that this works when powering back up after a re-boot, like taking the battery out does. Once I figured that out, it was smooth sailing. Just to get the hang of things, I used the 'Sprint Lovers ROM' mentioned in the article.
Major Lesson One: Rooting erases pretty much everything… Well, sort of. See this article to learn "How to switch ROMS on your rooted EVO 4G without losing data"- which is almost a commercial for the helpful program 'MyBackup Root.' It took me a while to reinstall everything. Not really a big deal, I used to do it all the time when I would wipe and rebuild my computers. I enjoy the chance to do some housecleaning… but I forgot that things like ringtones, alarms, etc. would get lost. Especially annoying when you use your phone as your main alarm clock.
Major Lesson Two: There are a LOT of ROMs out there! From the light and easy, but still cool versions like Fresh and Sprint Lovers, to more geek-powered versions like Ultimate Droid or the 'Gold Standard' Cyanogenmod. There are also some mediocre ROMS, so watch reviews. The 'Good and Evo' site above has a semi-regular column on reader's reviews of various ROMS. Remember- things you fall in love with in one version do not necessarily show up in others. To make things even more interesting, you can also change kernals- the very heart of your Android- to get different features.
Major Lesson Three: At some point installing many ROMS, you will be asked if you want to reconnect to your Google account. When you get to the question about restoring or syncing all of your Google stuff, you need to think for a second. If all of your stuff is backed up in Google (normally a good idea), then when you answer 'yes' to this, it is going to try to redownload all 100 or so of the apps you had, all at once. It takes for-gosh dang-ever, and it has locked me up a couple times, necessitating a complete wiping of the memory caches and restarting the process.
I have become rather fearless in changing my system now. I've tried out four major ROMS (the ones listed above), and plan on trialling several others over the next month or so.  Every time I am done, I get this clean fresh feeling and a sense of accomplishment- all for a lot less than the cost of a new phone. It's even cheaper than a new case would be!
By the way- take a look at the software mentioned as well- ROM Manager, Titanium Backup, and My Backup Root at your favorite app store- they are great additions to your Android tool kit!