We use affiliate links. If you buy something through the links on this page, we may earn a commission at no cost to you. Learn more.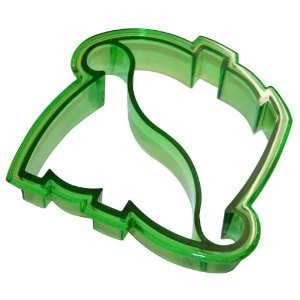 My parenting or kid-monitoring skills are simplistic: just shut 'em up if there is little or no work on my part.  These crust cutters (this one available from Amazon, $7) is the type of gadget that fulfills that philosophy.
For anyone who just doesn't want to deal with crust (pie crust not included, of course), here you go.  The fact that it also slices your samich into two dinosaurs in this photo is really a personal choice, though: Just like pancakes, I prefer my samiches to be in the shape of airplanes.