We use affiliate links. If you buy something through the links on this page, we may earn a commission at no cost to you. Learn more.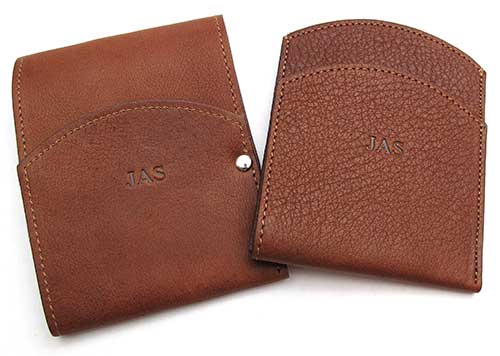 Early this year, I reviewed the Col. Littleton No. 50 Wallet for the iPhone which combined a leather sleeve to hold the iPhone, with a minimalist wallet. I loved the simplicity and utility of that wallet, so I was equally interested in trying out one of their front pocket wallets when they offered to send me one.
Note: The images in this review are clickable. Click to see a larger view.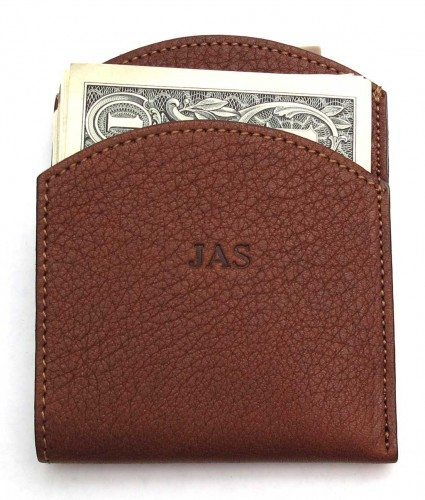 Col. Littleton offers two styles of front pocket wallets. One with a flap and one without. Both are made from American vegetable-tanned steer hide that has been dry milled to give it a buttery soft feel.
The wallets are available in brown, black and alligator (for a substantially higher price). I was sent the brown version of the front pocket wallets.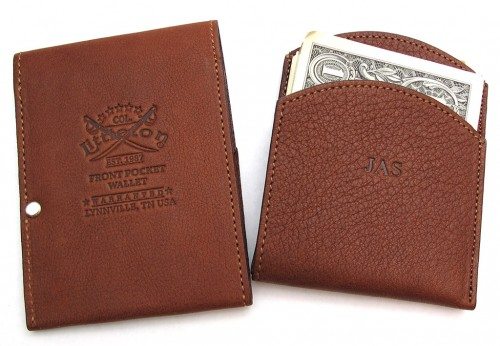 They are 3 3/4″ x 3″, have stitched and burnished edges, and can be personalized on the front with 3 initials for an additional $8.
On the back is the standard Col. Littleton 'brand' stamp.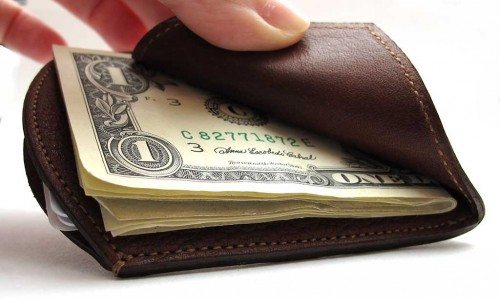 Folded money is stored under the front flap and credit cards are stored in the pocket behind it. You can think of the front pocket wallet sort of like a money clip, but without the clip or any other hardware for that matter.

You can't stuff a lot of money or cards in these wallets, which is the whole point of them. I have found that they work best when using 10 or less folded bills and 3 or 4 plastic credit cards.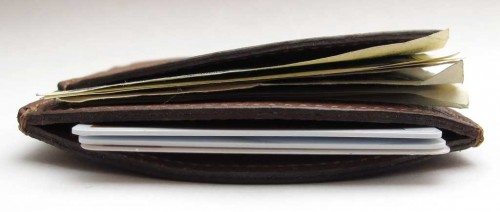 The leather will stretch, so you could stuff more in the wallet, but then it would feel pretty uncomfortable when carried in your front pocket.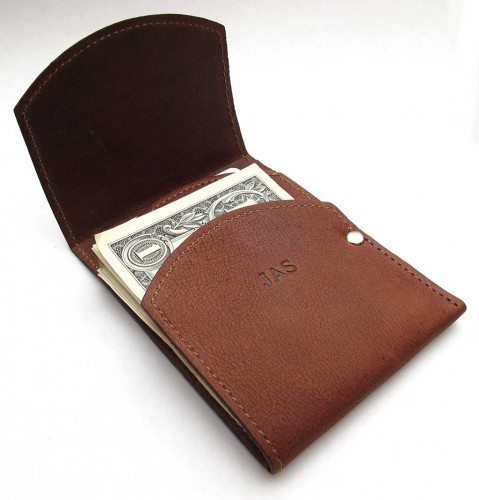 Even though the top slot is open on 2 sides, currency stays put. But if you want more security, you can opt for the version of the front pocket wallet with the flap.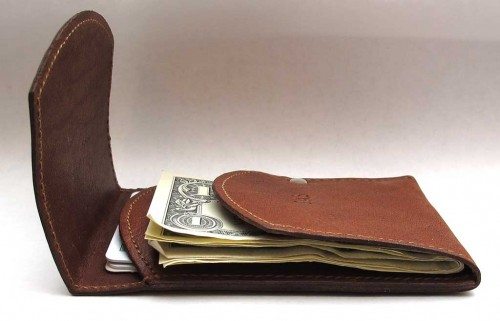 You use it exactly like the other version except that you can tuck the flap under the money holder.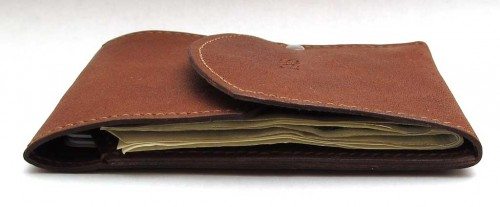 The flap makes the wallet a tiny bit bulkier, but not by much.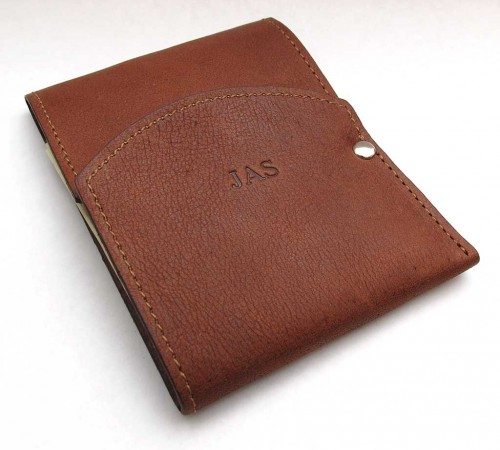 Both of these wallets are made very well. The leather is gorgeous and the stitching is perfect and even. Like other Col. Littleton products that I've reviewed, I can find no defects in workmanship or materials.
I am always looking for a nice minimalist wallet to use when I don't want to carry a bag. These front pocket wallets from Col. Littleton work very well. Accessing the contents of the wallet is easy as long as you don't over stuff it. I have found that I can remove inner bills without having to remove the entire folded packet of money. The same goes for accessing credit cards. You can pull the cards out slightly and easily sift through them without having to remove all of them to get to the one you want. My system is to carry a $20, $10, $5 and 5 $1 bills along with my driver's license, a credit card and health insurance card.
Even though these are called front pocket wallets, I don't carry them in my front pocket… My jeans are usually too snug or the front pocket too small to make that very comfortable. I either put the wallet in my back pocket, cargo pants leg pocket or jacket pocket.
In the past I've used a very small binder clip as my travel wallet, but the Col. Littleton Front Pocket Wallet has replaced that DIY method with something that looks much nicer and is a lot easier to use. Try as I might, I can't really think of anything that needs improvement with these wallets. They are my new favorite minimalist wallets. What is yours?
Product Information
Price:
$55 with flap, $45 without flap, $8 for personalization
Manufacturer:
Col. Littleton
Pros:

Well made
Not bulky
Easy to use

Cons: